Analyst, Card & Expense Claim Admin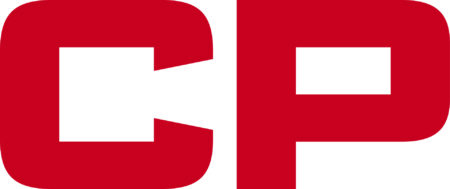 City : Winnipeg, MB, CA, R2X 2G8
Category : Other
Industry : Transportation
Employer : Canadian Pacific
Canadian Pacific (CP) and Kansas City Southern (KCS) are now CPKC. As the only truly North American railway, we are making big moves! Drawing on our strong foundations and heritage, CPKC moves essential goods across our 20,000-mile network to support economic growth throughout Canada, the U.S. and Mexico. Be a part of history as we connect a continent and create exciting career opportunities across our new transnational network. Visit cpkcr.com to learn about the CPKC advantage, our purpose and culture.
PURPOSE OF THE POSITION
This role is responsible for the administration of CPKC's business expense program and processes, including corporate card and out of pocket expenses. This also includes utilizing SAP Concur to analyze audit exceptions, trends and adherence to the expense policy and procedures.
POSITION ACCOUNTABILITIES
Ensure business expenses incurred are in line with the expense policy and procedures;

Administer internal controls related to employee business expenses;

Act as an administrator for CPKC SAP Concur, in managing expense rules, audits and processes;

Administer corporate card updates in the BMO corporate card website;

Reconcile the corporate card expenses monthly against what's posted to the general ledger;

Educate managers and employees on proper business expense protocols;

Review and produce scheduled and adhoc reports;

Follow checklists to perform transactions, and ensure they are up to date. Highlights improvement opportunities to managers;

Identify recommendations for continuous improvement of own work in terms of quality, cost or timeliness;

Develop and document business processes maps along with risks and controls.
POSITION REQUIREMENTS
Post-secondary education certificate or degree;

Previous experience in employee expense administration would be an asset;

SAP Concur experience would be an asset;

Previous account reconciliation experience would be an asset;

Skilled in verbal and written communication;

Skilled in Microsoft applications;

Ability to work with employees at all levels of the organization;

Problem solving, organizational & planning skills;

Strong communications skills at a written, verbal level up to senior management level;

Relationship and team building cross functionally;

Ability to communicate complex issues to various stakeholders.
WHAT CPKC HAS TO OFFER: 
Flexible and competitive benefits package

Competitive company pension plan

Employee Share Purchase Plan

Performance Incentive Program 

Annual Fitness Subsidy

Part-time Studies

Flexible Work Environment
ADDITIONAL INFORMATION: 
As an employer with national presence, the possibility does exist that the location of your position may be changed based on organizational requirements.
Background Investigation:
The successful candidate will need to successfully complete the following clearances:    
Criminal history check

Reference check
Management Conductor Program:
Becoming a qualified conductor or locomotive engineer is the single best way for a management employee to learn the business at CPKC. You may be required to obtain a certification or to maintain your current certification/qualification as a conductor or locomotive engineer. 
CPKC is an employment equity employer committed to the principles of employment equity and inclusion. We encourage all qualified candidates to apply including women, Black, Indigenous, People of Colour (BIPOC), members of the LGBTQ+ community, and people with disabilities. Accommodations for the job application process can be provided, as appropriate, upon request. All applicant information will be managed in accordance with the federal Personal Information Protection and Electronic Documents Act (PIPEDA)".
​

Req ID: 101067

Department: Information Services

Job Type: Full-Time

Position Type: Non-Union

Location: Winnipeg

, Manitoba

Country: Canada

% of Travel:

# of Positions: 1

Job Grade: 5

Job Available to: Internal & External
#L1-CK1