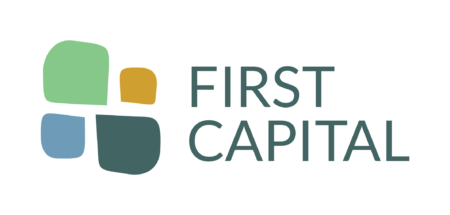 City : Toronto, ON, Canada
Category : Asset Strategy
Industry : Real Estate
Employer : First Capital
First Capital [TSX: FCR.UN] owns, manages and develops grocery-anchored open-air centres in neighbourhoods with the strongest demographics in Canada. As one of Canada's top employers, we foster a vibrant culture that ensures equal opportunity and well-being for all employees in a dynamic workplace. We are proud to provide rewarding opportunities to build meaningful careers in a fun and high performing environment.
THE ROLE:
Our Asset Strategy Team has oversight of strategy to maximize the asset value while reducing portfolio risk through portfolio analytics and value creation. As Analyst, Asset Strategy, you will primarily be responsible for providing critical analytical support to the team and participate in ad-hoc initiatives with various business units. Reporting to the Senior Director, Asset Strategy, you will interface with cross-departmental teams, external consultants, auditors, and joint venture partners, play a key in supporting the team's mission and strategy.
WHAT YOU WILL DO:
Asset Strategy:
Support the Asset Strategy team in oversight of the strategy of the real estate assets, portfolio analytics and asset valuations.

Conduct financial analysis, prepare scenarios and sensitivity analysis to inform and support decision making, and evaluate investment options.

Coordinate with the required departments to ensure accuracy of the information being provided and evaluate options to improve the project return.

Assist in the creation of presentations to senior executives and joint venture partners.

Perform variance analyses and reconciliations.

Prepare various asset and portfolio reports to be used internally and externally.

Stay current on planned and actual changes in the company's portfolio (acquisitions and dispositions), asset modifications (redevelopment and capital expenditures), as well as local and macro market trends and dynamics.

Liaise with various cross-functional teams.

Participate in special projects and take on other duties, as assigned.
Portfolio Management:
Prepare quarterly valuations of the company's real estate portfolio. This will include the full cycle: data research, modeling and reporting, evaluation of real estate values established through modeling for reasonableness, validating inputs used by reconciling financial information with property budgets, reviewing leasing activity, and other tests deemed appropriate.

Assist with coordinating valuations with external valuators; evaluate the reports and assess validity of data, assumptions, and conclusions.

Assist with the preparation of valuations related schedules, reconciliations and other information supporting financial reporting requirements, including notes disclosure in the quarterly and annual financial statements, various regulatory reports, investor presentations, board and management reporting, forecasting, and budgeting and asset management analytics activities.

Assist in the analysis of models and/or prepare independent models to support acquisitions and development groups, as required.

Liaise with external valuators, and auditors.
WHAT YOU BRING:
One to two years of commercial real estate experience in investment, asset management, brokerage, lending, or valuations is considered an asset.

Undergraduate degree in business, accounting, or real estate.

Enrolled in or willing to enroll in the AACI designation program.

MBA, CFA, or CPA are considered an asset.
WHAT YOU NEED TO BE SUCCESSFUL:
Good knowledge of valuation methodologies with a focus on retail properties, multi-residential and/or diverse asset classes, including development.

Strong Excel and Argus skills with experience modelling detailed recoveries.

Excellent analytical skills with ability to gather information, synthesize it and "connect-the-dots".

Outstanding time management and organizational capabilities to coordinate multiple, competing priorities and deadlines.

Well-developed communication and influencing skills with the ability to present findings and conclusions in a "non-technical" manner to various stakeholders within the organization.

Passionate team player with a focus on team goals, and the ability to drive results by collaborating positively with various internal and external project stakeholders.

Open-minded and able to consider new ways of looking at information, especially as it relates to the asset management analytics aspect of the role.
WHAT WE OFFER:
We invest in People. Along with our competitive compensation packages—we're always thinking of new ways for our people to share in the company's success. We are very proud to offer the following to our employees:
Flexible Hours

Remote workdays

Company-matched savings plans

Annual Wellness Subsidy

Tuition & Development Program

Employee Referral Program

Rewards and Recognition Programs

Paid time off during December holiday season

Parental leave benefits

Our people are what makes us different. At First Capital we are committed to workplace diversity and inclusion within our organization, therefore, we encourage all qualified persons from all backgrounds to apply. Accommodations are available, upon request, to all applicants with disabilities throughout our hiring process. To discuss any accommodation, please email us at careers@fcr.ca.