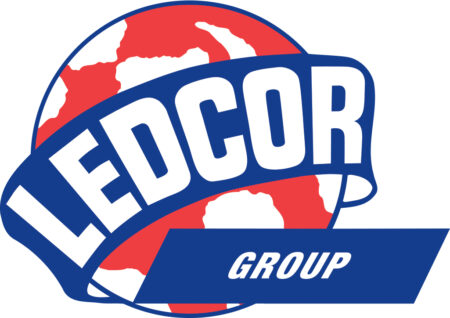 City : Kamloops, BC
Category : Full time Aircraft Maintenance
Industry : Construction
Employer : Ledcor Group
Job Summary:
As a licensed Aircraft Maintenance Engineer (AME) with 2+ years of experience working on rotary aircrafts, you're looking for an opportunity that leverages your experience and gives you more autonomy!
Joining our team means:
- Stability in knowing you have long term employment and growth opportunities
- A competitive wage so you can comfortably provide for your family
- Health & Dental Benefits that start the day you do and RRSP matching, so you and your family feel secure in the future
- A steady rotation that keep you in town, so you get to spend time doing what you love with those who matter most
Interested? Apply today to join our team in Kamloops, BC!
Working with Summit Helicopters, safety is the top priority, and the perks are endless! This position is to support our BC Emergency Health Services Contract.
Responsibilities:
Conduct maintenance on aircraft or aircraft components
Perform all maintenance activities in accordance with the applicable standards of airworthiness
Ensure all paperwork for assigned tasks is complete and accurate before submission
Ensure all maintenance installations meet the standards of airworthiness
Troubleshoot faulty systems to determine a course of rectification
Travel with an aircraft when assigned away from base for an extended period of time, as required
Assist with sheet metal / avionics repairs as needed
Requirements:
Minimum 2 years' hands-on line experience

on Bell 412 aircraft

Current Transport Canada M1/M2 AME license
Hold a valid Canadian Passport and possess a valid driver's license
Must be fully vaccinated and provide valid COVID-19 vaccination record (this is due to BCEHS requirements)
Excellent troubleshooting and analytical skills, with strong observational, decision-making and time management skills
Strong communication skills, and the ability to work effectively both independently and as part of a team
Additional Information:
Company Description
Summit Helicopters, a member of the Ledcor Group of Companies, delivers helicopter aviation solutions with one of the largest and most diverse fleets in the industry. Learn more at www.summithelicopters.ca
But when you work for Ledcor, your experience will go far beyond the project. Do you want a career that means more? Join our True Blue team now!
Employment Equity
At Ledcor we believe diversity, equity, and inclusion should be part of everything we do. We are proud to be an equal-opportunity employer. All qualified individuals, regardless of race, color, religion, sex, national origin, sexual orientation, age, citizenship, marital status, disability, gender identity, Veteran status or any other identifying characteristic are encouraged to apply.
Our True Blue team consists of individuals from all backgrounds who contribute diverse perspectives and experiences to Ledcor. We are committed to continuing to build on our culture of empowerment, inclusion and belonging.  
Adjustments will be provided in all parts of our hiring process. Applicants need to make their needs known in advance by submitting a request via email. For more information about Ledcor's Inclusion and Diversity initiatives, please visit our I&D page.