AI Lead/Architect (Manager)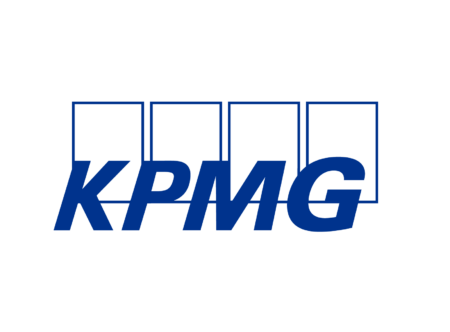 City : Vancouver
Category : Digital
Industry : Finance
Employer : KPMG
Overview
At KPMG, you'll join a team of diverse and dedicated problem solvers, connected by a common cause: turning insight into opportunity for clients and communities around the world.
The Lighthouse team are a cutting-edge technology team at the forefront of innovation, seeking a highly skilled and experienced Senior AI Specialist to lead our Generative AI Team. Our team is dedicated to pushing the boundaries of artificial intelligence and developing groundbreaking solutions that drive business growth and transform industries. This is an exciting opportunity to join a passionate team and contribute to the next generation of AI-driven products.
The Opportunity:
As the AI Team Lead/Architect, you will play a pivotal role in establishing and leading a team of high performing engineers, developers and analysts focused on generative artificial intelligence. You will facilitate the projects from discovery, solutioning and design of state-of-the-art AI models (including Generative AI models) to implementation and deployment of these solutions to solve complex business problems. You will mentor and oversee the team (at times roll up the sleeve yourself) to leverage existing AI tools and technologies and explore novel techniques and methodologies to create creative AI-driven products and services.
This role requires a deep understanding of every aspect of AI/ML (including GenAI) from technologies/tools to underlying methodologies/algorithms, from ability translating business problems to AI/ML driven solutions to development/deployment and operationalization of these solution, as well as excellent direction and communication skills.
What you will do
Lead and develop a team of engineers, developers and analysts, providing guidance, mentorship, and technical expertise to nurture the success of the AI Team.

Spearhead the development efforts in generative artificial intelligence, staying up to date with the latest advancements and applying them to solve complex business challenges.

Design and implement cutting-edge AI models (including generative AI models), leveraging AI techniques such as GANs (Generative Adversarial Networks), VAEs (Variational Autoencoders), and other relevant methodologies.

Collaborate with cross-functional teams, including consultants, data scientists, software engineers, and product managers, to integrate AI solutions (including GenAI) into our products and services.

Stay informed about industry trends and emerging technologies in AI and generative modeling, actively sharing knowledge and encouraging innovation within the organization.
What you bring to the role
A master's or PHD in computer science, artificial intelligence, or a related field, with a focus on machine learning, deep learning, or generative models.

Extensive experience (at least 5 years) in the field of artificial intelligence, with demonstrated experience of applied research and development in generative modeling.

Excellent programming skills in languages such as Python, with expertise in relevant machine learning frameworks (e.g., TensorFlow, PyTorch) and libraries.

Deep knowledge of AI techniques, including GANs, VAEs, and other state-of-the-art approaches, with the ability to apply them effectively to real-world problems.

Demonstrated leadership abilities, with experience leading and managing technical teams.

Excellent problem-solving skills and the ability to think creatively and innovatively to overcome challenges.

Excellent communication skills, both written and verbal, with the ability to convey complex concepts to technical and non-technical stakeholders.

A passion for staying at the forefront of AI research and a work ethic to push the boundaries of what is possible in AI (including GenAI).
#LI-Hybrid
Keys to your success
KPMG individuals Deliver Impact | Seek Growth | Inspire Trust and understand that a diverse workforce enables us to deepen relationships and strengthen our business.
Providing you with the support you need to be at your best
For more information about KPMG in Canada's Benefits and well-being, click here.
Our Values, The KPMG Way
Integrity, we do what is right | Excellence, we never stop learning and improving | Courage, we think and act boldly | Together, we respect each other and draw strength from our differences | For Better, we do what matters
KPMG in Canada is a proud equal opportunities employer and we are committed to creating a respectful, inclusive and barrier-free workplace that allows all of our people to reach their full potential. A diverse workforce is key to our success and we believe in bringing your whole self to work. We welcome all qualified candidates to apply and hope you will choose KPMG in Canada as your employer of choice. For more information about Inclusion, Diversity & Equity in Recruitment, please click here.
For general recruitment-related inquiries, please contact the HR Delivery Centre at ca-fmkpmgcandinquiry@kpmg.ca.
If you have a question about accessible employment at KPMG, or to begin a confidential conversation about your individual accessibility or accommodation needs through the recruitment process, we encourage you to visit our accessibility page.