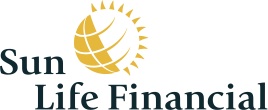 City : Toronto
Category : Full-time
Industry : Finance
Employer : Sun Life Financial
Vous êtes unique, comme le sont votre parcours, votre expérience et votre façon de voir les choses. Ici, on vous encourage et on vous motive à donner le meilleur de vous-même, et on vous donne les moyens de le faire. Vous travaillerez avec des collègues dynamiques – experts dans leur domaine – qui sont impatients de partager leurs connaissances avec vous. Vous aurez des gestionnaires inspirants qui vous aideront à développer votre potentiel et à atteindre de nouveaux sommets. Chaque jour, vous aurez de nouvelles occasions de rendre la vie de nos Clients plus radieuse – ils sont au cœur de tout ce que nous faisons. Découvrez comment vous pouvez faire une différence dans la vie des gens, des familles, des collectivités – ici et partout dans le monde.
Description de poste:
The Retail Advice & Solutions Agile Portfolio Manager understands scaled agile delivery methodology, how organizational strategy drives team-level outcomes, objective and key results frameworks, and how critical portfolio process flows are to seamless and effective delivery. Working closely with the Director, Agile Portfolio Management, the Agile Portfolio Manager actively manages the initiative intake funnel and kanban board, planning and managing OKRs, preparing for & running agile portfolio ceremonies, and analyzing key performance indicators to surface meaningful insights that drive informed decision-making. As a leader within the team, this role oversees portfolio process design, communication and information management for the portfolio, and aligning team priorities to strategy and committed work.
​What will you do?
Manage the intake and triage of new initiative requests into the portfolio, and the flow through prioritization, approval, and delivery
Partner with Journey, Hub, and Platform owners to maintain and evolve the portfolio Kanban board, including alignment to roadmaps and prioritized backlogs​
Support annual and quarterly OKR planning and reporting
Support process improvements, documentation updates, and information management for the portfolio
Create and deliver team communications for ongoing priorities, including financials activities, new processes, changes to existing processes. 
Work with ad-hoc team members to lead or support problem-solving, and to gain team alignment ahead of key decisions 
Support the Director, Agile Portfolio Management with events and ceremonies
What do you need to succeed?
Domain Expertise:
Experience in digital and large company transformations ​
Experience in scaled agile environments with multi-layer operating models​
History of process ownership, continual process improvement and lean process design​
PMI-ACP, PMI-LPM or 5+ years equivalent portfolio management experience
Agile Experience:
3+ years in Lean or Agile portfolio management is preferred
Individual Skills:
Strong analytical, planning and organization skills, combined with an exceptional communications skillset
Process-oriented with an attention to detail and information quality​
Ability to lead and manage work streams and multiple projects concurrently​
Ability to adjust shifting priorities and manage through ambiguity​
A desire to commit to and get things done​, and the initiative to take the lead
The ability to effectively influence people to all levels in a fast-moving environment​
Intermediate to advanced-level excel and presentation skills
Brings a high-energy and passionate outlook to the job and can influence those around them​​
Able to build a sense of trust and rapport that creates a comfortable & effective workplace​
Outcome-focused and result-driven
L'échelle du salaire de base est pour l'emplacement principal du poste affiché. Elle peut varier selon l'emplacement du candidat sélectionné et d'autres facteurs. En plus du salaire de base, les employés admissibles de la Financière Sun Life participent à différents programmes de rémunération incitative, dont le montant octroyé est discrétionnaire et dépend du rendement de l'employé et de la compagnie. Certains postes de vente participent à des programmes de rémunération incitative basés sur les résultats de vente individuels ou de groupe. 
Depuis toujours, la diversité et l'intégration sont au cœur des valeurs de la Financière Sun Life. Nous croyons qu'un effectif diversifié ayant des points de vue variés et des idées créatives est avantageux pour nos clients, pour les collectivités où nous exerçons nos activités, ainsi que pour nous tous, en tant que collègues. Nous accueillons avec enthousiasme les candidatures de personnes compétentes provenant de tous les horizons.
Les personnes handicapées ayant besoin de mesures d'adaptation pour présenter leur candidature et celles qui doivent consulter les offres d'emploi sur un support de substitution peuvent envoyer leur demande par courriel à l'adresse 'thebrightside@sunlife.com'.
À la Sun Life, nous voulons créer un environnement de travail flexible où nos employés sont outillés pour donner le meilleur d'eux-mêmes. Nous offrons plusieurs options de travail flexibles selon les exigences du poste et les besoins individuels. N'hésitez pas à en discuter pendant le processus de sélection.
Nous remercions tous les candidats de l'intérêt manifesté pour ce poste. Nous ne communiquerons qu'avec les personnes qui auront été retenues pour passer une entrevue.
Échelle salariale:
74,100/74 100 - 120,800/120 800
Catégorie d'emploi:
Gestion de projets - Processus
Fin de l'affichage:
28/09/2023