ADVISOR / SENIOR ADVISOR, SALES ENABLEMENT – Open across Canada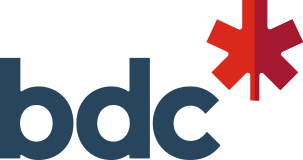 City : Head Office / Siège Social
Category : Business Planning
Industry : Banking
Employer : BDC
No other bank is doing what we do.
At BDC, we help Canada and its entrepreneurs create a prosperous, inclusive and green economy. Our mission is to help Canadian businesses thrive by providing financing, capital and advisory services. We're devoted to Canadian entrepreneurs. We're also dedicated to our employees. Adaptable. Inspiring. Different. There's a reason we like to work here, and we think you'll like it too. Join BDC and help make a difference! 
Diversity. Equity. Inclusion. They're more than just words for BDC. These concepts are foundational to our success and to our ability to attract, retain, mobilize and develop the right talent, as well as to offer a healthy, professional and collaborative environment. We are committed to cultivating and preserving an environment where all employees can thrive, and, for over a decade, we have been recognized as one of Canada's Top 100 Employers and one of Canada's Best Diversity Employers. In recruiting for our team, we welcome the unique contributions that you can bring in terms of your education, opinions, culture, ethnicity, race, sex, gender identity and expression, nation of origin, age, languages spoken, veteran's status, color, religion, disability, sexual orientation, beliefs, experiences, and more.
CHALLENGES TO BE MET
Ensure execution of projects, initiatives, tools, policies and procedures consistent with the mandate of the sales enablement program

Ensure sales enablement priorities are aligned with outcomes of all working groups and development teams

Keep all corporate functions, LOBs and sales enablement team informed of project and initiative progress and ensure adherence to the spirit of sales enablement

Engage in consistent and transparent feedback looping with all stakeholders by attending regional and corporate operational and project meetings and executing on required tasks as necessary

Communicate effectively with sales enablement colleagues in weekly meetings to ensure the team remains aware of all ongoing initiatives and their progression

Participate in working groups from kick-off to deployment for all projects, initiatives, policies, procedures and tools that will impact the sales force

Inform alignment between regional teams, lines of business, and corporate functions in the development and deployment of projects, initiatives and communications

Gather data and insights and collaborate with cross-functional teams to inform and influence execution
WHAT WE ARE LOOKING FOR
Bachelor's degree or equivalent experience

Experience in sales enablement, revenue-facing roles, sales training or sales support, and a demonstrated knowledge of best practices, methodologies and technologies in each of these areas

Measurable experience having a positive impact on business outcomes

Excellence in verbal and written communications

Innovative and agile thinker

Able to build strong internal relationships across corporate functions and sales force

Proficient in both official languages (French and English)
Fuel success of client-facing employees

Acknowledge and anticipate employee needs and context

Probe for root cause to ensure understanding of situation or challenge

Apply business insight

Stay abreast of current market trends

Work collaboratively

Build and maintain strong working relationships with internal clients and corporate functions

Consult with colleagues when facing unfamiliar context or situations

Engage and influence

Acknowledge underlying issues and opportunities

Share point of view willingly, clearly, succinctly

Communicate in an influential and easy to understand manner

Be courageous

Respectfully initiate difficult conversations to address issues

Engage in healthy conflict
With us, you'll be able to achieve the work/life balance you're looking for, with competitive working conditions and above-market flexible benefits. This includes modern workspaces to work from when you are in our offices, and, for some specific positions, the ability to work remotely, on reserve, and/or within your community.
While we appreciate all applications, we advise that only the candidates selected to participate in the recruitment process will be contacted. If you are a candidate with a disability and need an accommodation to complete the application process, please email us at accessibility@BDC.ca, and include your full name, the best way to reach you, and the accommodation needed to assist you with the application process.