Advisor Business Consultant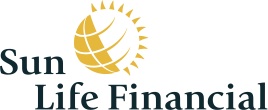 City : Waterloo
Category : Full-time
Industry : Finance
Employer : Sun Life Financial
Vous êtes unique, comme le sont votre parcours, votre expérience et votre façon de voir les choses. Ici, on vous encourage et on vous motive à donner le meilleur de vous-même, et on vous donne les moyens de le faire. Vous travaillerez avec des collègues dynamiques – experts dans leur domaine – qui sont impatients de partager leurs connaissances avec vous. Vous aurez des gestionnaires inspirants qui vous aideront à développer votre potentiel et à atteindre de nouveaux sommets. Chaque jour, vous aurez de nouvelles occasions de rendre la vie de nos Clients plus radieuse – ils sont au cœur de tout ce que nous faisons. Découvrez comment vous pouvez faire une différence dans la vie des gens, des familles, des collectivités – ici et partout dans le monde.
Description de poste:
The Advisor Business Consultant (ABC) drives growth and productivity for Sun Life Financial Distributors (SLFD) by helping field managers and advisors activate business programs and supports. The ABC achieves this by working collaboratively, and primarily but not exclusively, with the Business Development Consultant (BDC) and advisors to identify the highest growth opportunities in their business. In doing so, they will help the BDC and advisor activate business management tools, programs, and practices to increase advisor productivity and capacity, develop profitable business practices, and improve client service.
The ABC will also be responsible for working with the BDC, and their regions, to ensure they have the ability to recruit experienced advisors, support external acquisitions, support advisor teaming expansion, and support business consultations for high value advisors. The ABC will work with the BDC to ensure we have active pipelines for each of these activities.
The ABC will deploy a number of methods to coach and support BDCs such as 1:1 casework as well as delivering and facilitating workshops within their designated region.
In supporting field managers and advisors, the ABC will be expected to be an expert resource in business consultation, teaming, and practice acquisition. They will also be expected to have a working knowledge of experienced advisor recruiting.
What will you do?
Develop and manage industry-leading consulting practices to drive BDC/P and advisor productivity and growth.

Proactively work with BDC's/BDP's to support activation of growth program, with particular focus on Business Builder advisors with 4 + years of experience.

Individual advanced case consulting work with advisors to determine business objectives that will increase the growth of their businesses by implementing business growth tools and strategies.

Through virtual and face-to-face consultation, create proposals, business solutions, implementation plans, and execute and monitor various action plans to ensure the agreed business results are achieved. This will be primarily focused on business growth and capacity strategies, teaming, external acquisitions, workshop uptake and follow-up sessions.  (estimated to be 70-90% of the time)

Contribute to the development of national programs by identifying gaps, designing, developing new and promoting existing practices, tools, programs and processes.  (estimated to be 10-30% of the time)

Promote and build awareness of products and services through workshops to SLFD leadership teams and advisors.

Collaborate with other head office roles to enhance business results, for example, Advisor Business Organization, Client Activation Consultants, Financial Centre Resource Team Leads, District Directors (DD), Estate and Financial Planning Services.

Collect and share best practices, new ideas in the area of advisor business systems and business practices that will further contribute to BDC/P and advisors' sustained growth.

Regular update meetings and communication with RVP, DD, BDCs/ BDPs and ABOS and participating advisors.
What do you need to succeed?
Industry Coaching certification  

Bilingual as required

University degree or equivalent business experience

5 – 7 years of financial services experience

Experience in a Career Sales Force

Superior knowledge in practice management concepts

Familiarity with SLF's products, programs, services and commission structure

Understanding of the sales process and sales support tools

Experience with Salesforce

Nationally recognized coaching designation

Results-driven, solution oriented self-starter with practical business knowledge

Expert consulting skills (interpersonal, problem solving, decisive and analytical), with a sales orientation and a knowledge of how to run a small business

Innovative thinker with an entrepreneurial spirit

Ability to influence, motivate and build strong relationships

Ability to interpret data and turn it into meaningful information and solutions

Outgoing, energetic, relationship-centered approach

Outstanding communication (written and oral) and presentation skills

Flexibility and the ability to cope with and influence change

Comfort in dealing with a variety of levels of leaders, advisors and managers

Adept at juggling multiple priorities, and the ability to work independently and in a team environment

Expert leadership skills and customer focus

Takes ownership and initiative for achieving results in a dynamic, fast paced sales environment

Organizational know-how and ability to navigate the organization, multi-discipline, multi-site teams
L'échelle du salaire de base est pour l'emplacement principal du poste affiché. Elle peut varier selon l'emplacement du candidat sélectionné et d'autres facteurs. En plus du salaire de base, les employés admissibles de la Financière Sun Life participent à différents programmes de rémunération incitative, dont le montant octroyé est discrétionnaire et dépend du rendement de l'employé et de la compagnie. Certains postes de vente participent à des programmes de rémunération incitative basés sur les résultats de vente individuels ou de groupe. 
Depuis toujours, la diversité et l'intégration sont au cœur des valeurs de la Financière Sun Life. Nous croyons qu'un effectif diversifié ayant des points de vue variés et des idées créatives est avantageux pour nos clients, pour les collectivités où nous exerçons nos activités, ainsi que pour nous tous, en tant que collègues. Nous accueillons avec enthousiasme les candidatures de personnes compétentes provenant de tous les horizons.
Les personnes handicapées ayant besoin de mesures d'adaptation pour présenter leur candidature et celles qui doivent consulter les offres d'emploi sur un support de substitution peuvent envoyer leur demande par courriel à l'adresse 'thebrightside@sunlife.com'.
À la Sun Life, nous voulons créer un environnement de travail flexible où nos employés sont outillés pour donner le meilleur d'eux-mêmes. Nous offrons plusieurs options de travail flexibles selon les exigences du poste et les besoins individuels. N'hésitez pas à en discuter pendant le processus de sélection.
Nous remercions tous les candidats de l'intérêt manifesté pour ce poste. Nous ne communiquerons qu'avec les personnes qui auront été retenues pour passer une entrevue.
Échelle salariale:
68,400/68 400 - 111,700/111 700
Catégorie d'emploi:
Ventes - Soutien à la distribution
Fin de l'affichage:
05/10/2022