Admissions Advisor – Maple Ridge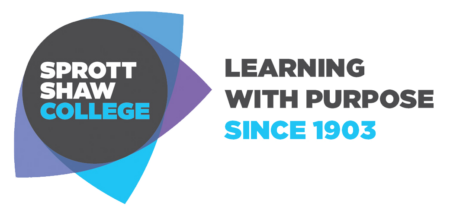 City : Maple Ridge
Category : Other
Industry : Education
Employer : Sprott Shaw College
Established in 1903, Sprott Shaw College is a private post-secondary institution with 16 government-designated campuses across British Columbia. We take great pride in educating and preparing our students for rewarding and relevant careers in Administration, Business, Trades & Design, Nursing & Healthcare, and Child, Family & Community Support.
Sprott Shaw College is the subsidiary company of CIBT Education Group, one of the fastest-growing companies in BC according to Business in Vancouver. As an organization, we cultivate professional growth and positive working environments for our employees, which fosters our values of Community, Diversity, Integrity, Quality, Respect, and Results-Oriented.
Reporting to the Campus Director and under the supervision of the Director of Admissions, the Admissions Advisor is responsible for promoting and educating prospective students on the Company's array of programs, complete enrolment and provide exemplary customer service.
Responsibilities and duties
The Admissions Advisor guides prospective students throughout the admissions process:
Handling inquiry calls, emails, walk-ins and scheduling appointments

Conducting admission interviews, and following up with prospective students

Guiding and advising prospective students on admission requirements, application processes, Sprott Shaw College's curriculum, postsecondary education and career opportunities

Utilizing and reviewing materials regularly such as program curriculum, information package and printed materials, Ministry guidelines, admission reports, and PTIB information to ensure that all information given is accurate

Cooperating with the financial services office in tracking and assisting each new enrolment

Collaborating with the academic department to ensure student retention

Welcoming new students by introducing them to the Campus Director and staff members

Maintaining contact/rapport with students to monitor their progress during their program; practices "open door policy"

Achieve agreed upon enrolment targets and outcomes:
C

arrying out daily activities to schedule face to face, phone and virtual appointment

Coordinating enrolment effort with lead flow and established targets

Analyzing lead quality and status reports

Ensuring the admissions reports in Lead Center are up to date and accurate
Administrative Duties:

Reviewing and analyzing transcripts as well as other official documents to determine admission status

Administrating the student registration process and ensure that student files have complete documentation that comply with PTIB regulations

Ensuring compliance with the Private Training Institutions Branch PTIB, Provincial and Federal Student Loans

Abiding by the process outlined in Advisor Playbook

Using Lead Center to maintain accurate notes of all communications and conversations

Informing Campus Director of concerns, and situations that may results in program failure or attrition

Performs other duties as assigned.
Participating in graduation functions

Conducting and participating school/career day presentations and participate at trade shows as required
To be successful in the Admissions Advisor role, candidates need to demonstrate the following:
Qualifications and Experience
Post-Secondary Education

Minimum of one (1) year sales experience

R

elated work experience in an administrative role

Experience in an academic advising or post-secondary administration role is preferred
Competencies
Knowledge of MS Office (

Word and Excel)

and

CRM programs

Excellent communication and interpersonal skills

Excellent Customer Service Skills

Ability to quickly establish rapport and build relationships, both over the phone and in person

Highly motivated and target driven with a proven track record in sales

Excellent problem-solving and negotiation skills

Prioritizing, time management and organizational skills

Superior work ethic with the ability to initiate and remain on task without supervision

Teamwork

Provisos

Must have a reliable vehicle as some travel is required

Must be able to work some evenings and weekends
Values
Community | Diversity | Integrity | Quality | Respect | Results Oriented