ADMINISTRATOR (toronto, ON, CA, m5c3v6)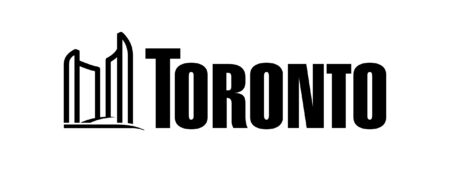 City : Toronto
Category :
Industry : Government
Employer : City of Toronto
Job ID: 30921
Job Category: Community & Social Services
Division & Section: Seniors Services & Long Term Care,
Work Location: WESBURN MANOR, 400 The West Mall, Toronto, M9C 5S1
Job Type & Duration: Full-time, Temporary 
Salary: $130,020.80-$152,789.00, TM0368 and Wage Grade 9
Shift Information: Monday to Sunday, 35 hours per week per week
Affiliation: Non-Union
Number of Positions Open: 1 
Posting Period: 05-August-2022 to 19-August-2022 
 
Toronto's Seniors Services and Long-Term Care Division believes in the values of Compassion, Accountability, Respect and Excellence. These CARE values are shared by all stakeholders, drive culture and priorities, and provide a framework in which all decisions are based.
As leaders in excellence and ground-breaking services for healthy aging, we are seeking a long-term care home Administrator to ensure the effective operation and administration of our long term care homeswhile creating a culture of learning and commitment to continuous improvement among the home's staff conducive to achieving positive outcomes in the delivery of resident care.
Major Responsibilities:
Responsible for the effective operation and administration of a long-term care home in accordance with provincial legislation and provincial, City and divisional policy directions

Administers, directs and manages all activities in the home through effective strategic and operational planning, ethical decision-making and innovation

Leads effective change management while maintaining a positive and healthy work environment

Develops operational plans to achieve the goals and objectives of the home and to guide day-to-day activities that are aligned with the Division's mission, vision, values and strategic directions

Provides leadership in the development of meaningful linkages and partnerships with other organizations and the community, developing communication networks with providers, advocacy groups and the community at large

Leads the home's integrated quality management system, effectively managing quality, risk, ethics, safety and resource utilization, acting on any issues of non-compliance in a timely and comprehensive manner and creating a culture of learning and commitment to continuous improvement among the home's staff

Participates as a leader in the Division's continuous quality improvement processes, prioritizing and recommending improvements in areas related to resident care, environment, information management, human resources, management and community development

Provides leadership in the creation of a safety culture within the home and contribute to Division-wide safety initiatives

Establishes processes to ensure accountability at all levels of the home's operations

Ensures effective communication processes with both internal and external stakeholders, that include resident home area rounds, family meetings and regular staff meetings

Provides strong leadership skills which encourage the participation, commitment and contributions of staff that result in the provision of high-quality resident care and the creation of an innovative environment of excellence

Responsible for the protection, control, management and effective utilization of the physical and financial resources of the home, including budget and internal controls

Prepares regular reports, as required by divisional policy, and provides useful, timely, accurate information to the Director Long-Term Care Homes in order to effectively manage quality, risk and budget, anticipates community issues and new opportunities, and makes informed decisions

Encourages, facilitates, and participates in appropriate community outreach and professional activities related to long-term care and the operation of long-term care homes

Manages the home in a manner that complies with, or exceeds, the requirements of the Ministry of Health and Long-Term Care and Ministry of Labour legislative and regulatory requirements and acts on any issues of non-compliance that arise in a timely, effective and comprehensive manner

Prepares reports for, supports and attends designated meetings of the Advisory Committee on Long- Term Care Homes and Services, Home Advisory Committee, Family Council, Residents' Council, Volunteer Committee and other agencies involved with the home's operation as well as divisional committees, as assigned

Provides support for the volunteers and student placements from secondary schools, community colleges, and/or universities
Key Qualifications:
Your application should describe your qualifications as they relate to:
Master's degree in Nursing, Health Administration or Social Services, or accredited internship and/or recognized  courses in long-term care management. Ability to demonstrate strong leadership and political acumen

Experience working in fast paced complex healthcare environment 

Experience as a senior manager in a long-term care home, providing strategic leadership in operational planning, management of risk, ethical decision-making and innovation.

Successful completion of the long-term care home administration or management program, or willingness to   enroll in the program as required by Ontario Regulation 79/10.

 Motivational  leaderwho can supervise  and r manage staff in a fast-paced politically-sensitive, unionized environment.

Experience in creating, monitoring and maintaining systems to ensure safety and achieving positive outcomes, of a high standard, in clinical care and services in a long-term care home setting.

Experience in assessing, planning, managing, directing and evaluating operational, financial and management systems and physical resources, including human resource management and labour relations.

Ability to promote and foster effective teamwork and establish an environment of excellence

through focus on culture of safety. 

Ability to effectively manage and lead change within a complex organization from inception to implementation.

Ability to develop a healthy, safe and positive home environment to live, visit, volunteer and work. Ability to effectively communicate both verbally and in writing at a senior management level.

Advanced knowledge of continuous quality improvement to be able to achieve positive outcomes for improved quality of resident care and life.

Considerable knowledge of the community's changing needs and health status, and an ability and insight to identify and develop innovative and appropriate responses to those needs.

Knowledge of relevant legislation, regulations, codes and policies, including the Fixing Long-Term Care Act  and Regulation 79/10, Employment Standards Act, Human Rights Act, Occupational Health and Safety Act, WHMIS, fire safety and building codes, French Language Services Act, and Accreditation programs, with an ability to integrate these processes into an overall quality management program.

Excellent analytical capability with statistical and other information resources. Proficiency in the use of various computer applications, including Office Suite.

Ability to support the Toronto Public Service values to ensure a culture that champions equity, diversity and respectful workplaces.
 
Note:
If the new Administrator does not successfully complete the program referred to in Key Qualification #3 as outlined above, the City will be required to cease to employ the individual as an Administrator in the timeframe set out in the Fixing Long-Term Care  Act and Regulation 79/10.
As a condition of employment with the Senior Services and Long -Term Care Division, selected candidates will be required to provide a satisfactory Police Reference Check (PRC) with vulnerable sector screening, tuberculosis screening and proof of immunization in accordance with the Long-Term Care Homes Act (O.Reg.79/10).
 
Note: All City of Toronto employees are required to be fully vaccinated as a condition of hire in accordance with the City's Mandatory Vaccination Policy. Candidates will be required to show proof of vaccination during the recruitment process.
City of Toronto employees are eligible to apply for the posted job opportunity, but cannot hold two different jobs. To be considered for this job posting, you must indicate that you are a "Current City of Toronto employee" on the on-line application form, and provide your "Employee Number".
Equity, Diversity and Inclusion
The City is an equal opportunity employer, dedicated to creating a workplace culture of inclusiveness that reflects the diverse residents that we serve. Learn more about the City's commitment to employment equity.
Accommodation
The City of Toronto is committed to creating an accessible and inclusive organization. We are committed to providing barrier-free and accessible employment practices in compliance with the Accessibility for Ontarians with Disabilities Act (AODA). Should you require Code-protected accommodation through any stage of the recruitment process, please make them known when contacted and we will work with you to meet your needs. Disability-related accommodation during the application process is available upon request. Learn more about the City's Hiring Policies and Accommodation Process.