Administrator, Risk Delivery Centre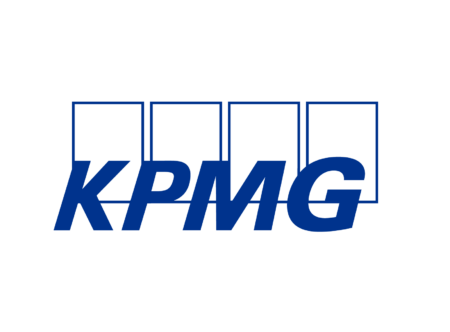 City : Toronto
Category : Risk Management
Industry : Finance
Employer : KPMG
Overview
At KPMG, you'll join a team of diverse and dedicated problem solvers, connected by a common cause: turning insight into opportunity for clients and communities around the world.
The Opportunity
KPMG is looking for an Administrator to join our Risk Delivery Centre team! This is an opportunity to join the National team and to support our internal clients across the country. The Delivery Centre Risk Administrator provide support to Partners and Engagement Teams by coordinating and managing our internal risk management process workflows and approvals required during the client/engagement acceptance process on behalf of the engagement team.
As an integral part of the KPMG Team, Business Enablement provides valued, responsive and cost-effective services enabling the business to have the right focus on our clients, our markets, our people, and our communities. Since their inception in the fall of 2018 the Risk DC have helped improved the delivery of risk requests through standardized processes, more stringent adherence to our Practice Protection policies, and the specialization of DC resources.
What you will do
The successful candidate will be responsible for:
Ensure Entity and Opportunity information received by the Partner / Engagement Team is correct, and pro-actively follow up with the Engagement Team for missing information and for clarifications

Ensure required risk management / compliance information is received by the Engagement Team, and pro-actively follow up with the Engagement Team for missing information

Process and submit Client Acceptance/ Engagement Acceptance and Continuance requests, follow up on outstanding approvals and investigate discrepancies

Enter new Client Information and Opportunities in our Internal Business Management System (IBS)

Main point of contact for the Partner/Engagement Team's queries on requests

Proactively administer and manage a work queue, self-assign work requests

Ensure mitigation requirements (i.e. ethical dividers, disclosures, consent, conflict letters) are known and provided to the Engagement Team to action/follow through

Engage with KPMG's Risk Management Centre of Excellence to keep up to date with new policy or procedural changes, problem solve and provide insight on trends being brought through the Delivery Centre

Act as a subject matter expert for KPMG's risk management process

Proactively engage in interactions in a professional manner with a one team mentality to achieve SLA and turnaround targets to ensure a high service level
What you bring to the role
A successful candidate will possess the following skills and behaviors:
College or university degree in a relevant field, or a combination of education and relevant experience

2-5 years working in a fast-paced environment, understanding client needs, ability to build relationships, working in a team environment to deliver on targets/goals

Knowledge of risk policies and compliance

Ability to adapt quickly to a changing environment and motived by the challenges involved with setting up a new internal organization

Superior organization skills
Keys to your success
KPMG individuals Deliver Impact | Seek Growth | Inspire Trust and understand that a diverse workforce enables us to deepen relationships and strengthen our business.
Providing you with the support you need to be at your best
For more information about KPMG in Canada's Benefits and well-being, click here.
This is a remote/hybrid position. #li-remote
Our Values, The KPMG Way
Integrity, we do what is right | Excellence, we never stop learning and improving | Courage, we think and act boldly | Together, we respect each other and draw strength from our differences | For Better, we do what matters
KPMG in Canada is a proud equal opportunities employer and we are committed to creating a respectful, inclusive and barrier-free workplace that allows all of our people to reach their full potential. A diverse workforce is key to our success and we believe in bringing your whole self to work. We welcome all qualified candidates to apply and hope you will choose KPMG in Canada as your employer of choice. For more information about Inclusion, Diversity & Equity in Recruitment, please click here.
For general recruitment-related inquiries, please contact the HR Delivery Centre at cafmcdnhrsthotline@kpmg.ca.
If you have a question about accessible employment at KPMG, or to begin a confidential conversation about your individual accessibility or accommodation needs through the recruitment process, we encourage you to contact us at cafmcdnhrsthotline@kpmg.ca or phone: 416-777-8002 or toll free 1-888-466-4778.