Administrative Coordinator (Undergraduate and Postgraduate Programs)*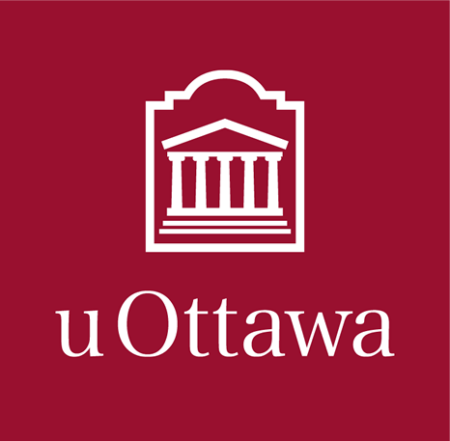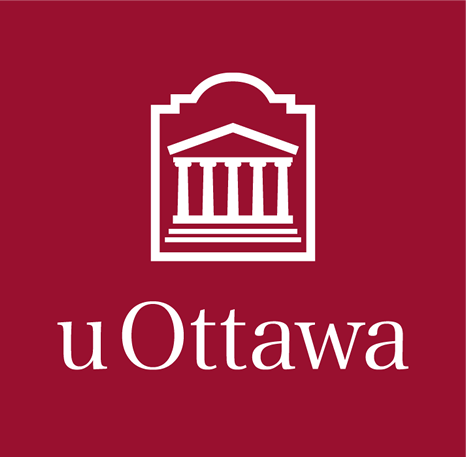 City : Ottawa
Category : Contract
Industry : Education
Employer : University of Ottawa
*Job title under review
The University of Ottawa—A crossroads of cultures and ideas
The University of Ottawa is home to a dynamic community of over 50,000 students, faculty and staff, who live, work and study in both French and English. Our campus is a crossroad of cultures and ideas, where bold minds come together to inspire game-changing ideas. We believe in the power of representation, and that increasing the diversity of our faculty and staff supports this objective. Our goal is to provide students with the best possible learning experience, in an environment that reflects the diversity of its people, their ideas, and their identities.
We are one of Canada's top 10 research universities—our professors and researchers explore new approaches to today's challenges. One of a handful of Canadian universities ranked among the top 200 in the world, we attract exceptional thinkers and welcome diverse perspectives from across the globe. Our employees come together around the shared purpose of constant improvement, personal development, service excellence, teamwork and a passion for learning with a desire to make uOttawa and the world a better place. Everyone's contributions are valued, we all play a part in making uOttawa a world-class institution. Most importantly, we make it possible for you to achieve your full potential. Because at uOttawa, you belong!
About the Faculty of Medicine
Welcome to the University of Ottawa Faculty of Medicine, the first and largest bilingual medical faculty in Canada. Our learners have access to state-of-the art facilities and specialized institutions as they learn alongside world-class physicians and scientists. Consistently ranked among the top 10 medical schools in Canada, our faculty is among the top faculties of medicine in the world for research impact in biomedical and health sciences.
Position purpose:
Contributes to team effectiveness by administering and monitoring systems, procedures and documents in accordance with administrative requirements and by communicating periodically with a wide range of stakeholders. Provides support to both the Undergraduate and Postgraduate programs by managing daily activities and providing advice to management to increase the productivity of the sector's operations.

In this role, your responsibilities will include:
Operations Support : Responsible in overseeing the College of Family Physicians of Canada (CFPC) accreditation cycle and ongoing continuing quality improvement (CQI) process by ensuring that identified areas of improvement are addressed by key stakeholders. Responsible in providing overall administrative support to the undergraduate program.
Document management, compliance and control : Responsible in the collection of information, documents, and participates in ongoing process of CQI that is required by the CFPC every two years as well as mandated internal review by the Faculty of Medicine Identifies inconsistencies in procedures and ensures follow-up on the implementation of solutions to problems. Ensures that each step of the process is completed and that all documents are accurate and completed in accordance with procedures and policies required by the CFPC and the Faculty of Medicine. Develops, administers and maintains document management procedures consistent with the Service's compliance framework.
Business Process Analysis: Reviews, analyzes and confirms data, documents and other information in accordance with established procedures and policies to ensure that all files and records comply with requirements. Collaboration with the Manager, team members and other stakeholders, gathers information, obtains missing documents and challenges existing procedures in order to increase overall productivity.
Events management: Responsible in coordinating and overseeing undergraduate and postgraduate events such as the Undergraduate Bootcamp, Internal reviews, CFPC Accreditation and annual retreats by ensuring stakeholders are aware of these activities and by providing appropriate documentation and communications leading up to events. Ensures that events are evaluated and has a process by which to apply improvements.
Stakeholder Relationships : Fosters effective communication between team members and stakeholders by coordinating communications or meetings, sharing information and following up on all relevant documents as required.

What you will bring:
Requires a thorough knowledge of administrative and management principles, normally acquired through post-secondary education in a related discipline or equivalent experience.
Extensive experience with MS Office software.
Experience in process or project monitoring and document control.
Experience interpreting, explaining and applying regulations and procedures.
Experience in preparing reports.
Experience in the use of the organization's enterprise resource planning systems.
Excellent organizational and planning skills.
Solid knowledge of computer systems.
Skills in customer service, customer management, problem solving, verbal and written communication and interpersonal skills.
Personal motivation, initiative, proactive attitude and ability to multi-task simultaneously.
Bilingual.
Bilingualism: French and English (spoken and written); to be considered for this position, candidates must be rated at the Low Advanced proficiency level or higher for both oral comprehension and reading comprehension in their second official language. The rating is determined by a proficiency test designed by the Official Languages and Bilingualism Institute.

Key Competencies at uOttawa:
Here are the required competencies for all or our employees at uOttawa:
Planning: Organize in time a series of actions or events in order to realise an objective or a project. Plan and organize own work and priorities in regular daily activities.
Initiative: Demonstrate creativity and initiative to suggest improvements and encourage positive results. Is proactive and self-starting. Show availability and willingness to go above and beyond whenever it is possible.
Client Service Orientation: Help or serve others to meet their needs. This implies anticipating and identifying the needs of internal and external clients and finding solutions on how to meet them.
Teamwork and Cooperation: Cooperate and work well with other members of the team to reach common goal(s). Accept and give constructive feedback. Able to adjust own behaviour to reach the goals of the team.