Administrative Coordinator – Graduate Studies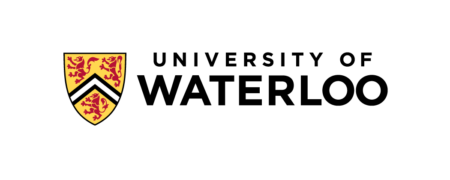 City : Waterloo, ON
Category : Permanent
Industry : Education
Employer : University of Waterloo
Overview:
The Administrative Coordinator, Graduate Studies is responsible for the administration of the departmental graduate studies office. The incumbent receives functional direction from the Associate Chair, Graduate Studies and performs a wide range of activities supporting all aspects of the graduate program, including, but not limited to, information and financial management, scholarship coordination and graduate student liaison.
Responsibilities:
Department/Graduate Student Advising
Advises graduate students on behalf of, and in conjunction with, the Associate Chair of Graduate Studies, particularly incoming students and prospective applicants, in an attempt to guide them through program choices, as well as through personal issues which need to be skillfully interpreted and filtered through University resources, as required.
Interprets and provides an in-depth understanding of graduate policies and procedures as they relate to immigration, scholarship, and university and departmental policies pertaining to graduate studies and consults on procedural changes where necessary to better suit the needs of the department.
Advises and acts as resource on all matters discussed by the graduate committee ensuring that pending items are researched carefully and addressed according to policy.
Ensures that graduate students adhere to deadlines, issues including, but not limited to, requests for extensions, course changes, thesis submissions, calendar changes, and convocation requirements.
Monitors student grades, keeping the Associate Chair, Graduate Studies informed of issues as necessary.
Graduate Teaching/Research Assistantship, Scholarship and Awards
Manages all administrative aspects of the teaching assistant and graduate research studentship assignments in the department.
Monitors the funds available for graduate student support and each term's assignments for consistency with departmental policies.
Processes salary payments for TA's, RA's and GRS's and ensures accuracy in conjunction with the Administrative Manager.
Provides input to support the decision process of student nominations for department, faculty and university graduate scholarships and awards.
Prepares the necessary documents, monitoring the funds available and ensuring that awards/scholarships have been paid out correctly, in conjunction with the Administrative Manager
Prepares financial letters for promissory notes for each graduate student each term.
Graduate Program Maintenance, including but not limited to the following:
Ensures graduate program information is up to date in the university calendar and on the website, in conjunction, with the Departmental Web Administrator and assists the University Graduate Office with updates as required.
Assists with graduate milestone completion (e.g., comprehensive exams, thesis defenses, etc.)
Ensures that the graduate committee duly processes graduate study applications for admission.
Assists the Undergraduate Coordinator with graduate course information for scheduling purposes.
Graduate Scholarship Applications
Publicizes pertinent information and deadlines for NSERC Postgraduate Scholarships, Internal Scholarship processes and Ontario Graduate Scholarships to both graduate and undergraduate students.
Collects official documents from on- and off-campus; organizes submitted applications; ensures that all deadlines are met.
Prepares various summaries for the Scholarship Committee ranking meetings.
Administrative Support, including but not limited to the following:
Administers graduate program applications; ensures applications are complete, calculates admission averages, circulates applications to Graduate Committee, enters details of admission including financial offer, completes acceptances/rejections for review by the Associate Chair, Graduate Studies
Assists with graduate student space allocation and computer needs, in coordination with the Administrative Manager.
Arranges Graduate Studies Committee meetings, circulating agendas, taking minutes as required, participating, and following through on any required actions and maintaining records of decisions reached.
Coordinates thesis examination procedures if required, meeting strict detail and deadline requirements, including communication with external examiners, MGO, and chair for the oral examination.
Provides administrative support and file retention for the Associate Chair of Graduate Studies on graduate-related matters.
Organizes and takes part in graduate-orientation activities and sessions each term.
Supports students in acclimatizing to the department and UW environment.
Qualifications:
Post secondary education required. An equivalent combination of education and/or experience may be considered.
Education or training related to communication and communication strategies an asset.
2+ years administrative experience in an academic environment.
Prior experience working with graduate students would be considered an strong asset.
Demonstrated knowledge of graduate policies and procedures preferred.
A willingness to learn new software as required.
Intermediate proficiency in MS Word, and Excel.
Proficient using Quest and OnBase or similar systems preferred.
Demonstrated experience processing financial transactions.
Prior experience coordinating meetings.
Equity Statement:
The University of Waterloo acknowledges that much of our work takes place on the traditional territory of the Neutral, Anishinaabeg and Haudenosaunee peoples. Our main campus is situated on the Haldimand Tract, the land granted to the Six Nations that includes six miles on each side of the Grand River. Our active work toward reconciliation takes place across our campuses through research, learning, teaching, and community building, and is co-ordinated within our Office of Indigenous Relations.
The University values the diverse and intersectional identities of its students, faculty, and staff. The University regards equity and diversity as an integral part of academic excellence and is committed to accessibility for all employees. The University of Waterloo seeks applicants who embrace our values of equity, anti-racism and inclusion.  As such, we encourage applications from candidates who have been historically disadvantaged and marginalized, including applicants who identify as First Nations, Métis and/or Inuk (Inuit), Black, racialized, a person with a disability, women and/or 2SLGBTQ+.
All qualified candidates are encouraged to apply; however, Canadians and permanent residents will be given priority.
The University of Waterloo is committed to accessibility for persons with disabilities. If you have any application, interview, or workplace accommodation requests, please contact Human Resources at hrhelp@uwaterloo.ca  or 519-888-4567, ext. 45935.