Administrative Consultant (Group Benefits)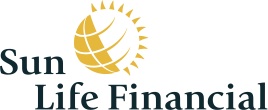 City : Toronto
Category : Full-time
Industry : Finance
Employer : Sun Life Financial
Vous êtes unique, comme le sont votre parcours, votre expérience et votre façon de voir les choses. Ici, on vous encourage et on vous motive à donner le meilleur de vous-même, et on vous donne les moyens de le faire. Vous travaillerez avec des collègues dynamiques – experts dans leur domaine – qui sont impatients de partager leurs connaissances avec vous. Vous aurez des gestionnaires inspirants qui vous aideront à développer votre potentiel et à atteindre de nouveaux sommets. Chaque jour, vous aurez de nouvelles occasions de rendre la vie de nos Clients plus radieuse – ils sont au cœur de tout ce que nous faisons. Découvrez comment vous pouvez faire une différence dans la vie des gens, des familles, des collectivités – ici et partout dans le monde.
Description de poste:
Job Description

The AdminPlus Consultant is they key contact for the external client's outsourced group benefits administration services. The incumbent is responsible to plan and execute the ongoing administration management of new and existing AdminPlus clients. This includes developing member communication strategies, documenting administrative processes for the supporting admin operations team, partnering with the AdminPlus customer care centre, analyzing trends/issues/successes on the portfolio and ensuring the client's data integrity. The role also entails working in tandem with the implementation team for the implementation of new AdminPlus clients.

This role is a blend of providing customized support, information and training to AdminPlus plan sponsors throughout their annual benefit enrolment cycle and during other member events (e.g. New hires, life events, terminations, severances, annual salary increases, etc). The incumbent is expected to plan, build, test, create processes and consult with our business partners on communication, legal, contracts, compliance and IT.

Responsibilities
Utilize project management methodology to address annual events such as re-enrolments and new client installations and all client/member mass mailings (i.e. Planning, communication, training, client Requirements and execution);
Manage Plan Sponsor inquiries through all incoming mediums including potential interaction with Plan Members;
Track and record Plan Member and Plan Sponsor inquiries and escalations;
Apply problem solving methodology to resolve adhoc issues;
Provide initial and ongoing support to Plan Sponsors;
Provide Member education and support (includes: face to face, written and verbal means);
Interact with individual plan members through employee life cycle (new hires, life events, retirement/termination, and ongoing member changes);
Establish and participate in the evolving processes and materials for this specialized product offering (i.e. work flow, training, processes, execution, operational excellence and quality assurance);
Provide input to the creation of customized forms, letters and other communication materials;
Required Qualifications
Post-Secondary degree in a related discipline or equivalent work experience
5 years client relationship management experience
Excellent verbal and written communication skills in English and French
Proficiency with data management tools such as Excel
Ability to analyze, organize, prioritize and problem solve
Ability to work with some degree of flexibility in order to manage continually changing priorities;
Ability to multitask and work under pressure while maintaining a high degree of accuracy;
Contribute to a positive, friendly and motivated team environment while being challenged with an ever-changing business need;
Must have a positive attitude, a commitment to quality service and be able to cope with the stress inherent in the nature of multitasking and meeting client deadlines
Strong team player, with a high interest in working in cross-functional team environment;
Preferred Skills
Group Benefits administration knowledge;
Flex Benefits knowledge;
HR benefits administration system knowledge;
Knowledge of methodologies and techniques for participating in workshops and testing deliverables.
Knowledge of existing SLF systems, OASIS, GBA & Member Enrolment Web applications, Chess, SIEBEL and Genesis would be an asset
Unique Requirements
Some travel may be required, depending on business needs;
Overtime may be required as dictated by work.
When a new position becomes available which matches your background and experience, the base pay range will be disclosed and correspond to the opportunity Sun Life will consider you for.

In addition to Base Pay, eligible Sun Life employees participate in various incentive plans, payment under which is discretionary and subject to individual and company performance. Certain sales focused roles have sales incentive plans based on individual or group sales results.

Diversity and inclusion have always been at the core of our values at Sun Life. A diverse workforce with wide perspectives and creative ideas benefits our clients, the communities where we operate and all of us as colleagues. We welcome applications from qualified individuals from all backgrounds.

Persons with disabilities who need accommodation in the application process or those needing job postings in an alternative format may e-mail a request to thebrightside@sunlife.com .

At Sun Life we strive to create a flexible work environment where our employees are empowered to do their best work. Several flexible work options are available and can be discussed throughout the selection process depending on the role requirements and individual needs.

We thank all applicants for showing an interest in this position. Only those selected for an interview will be contacted.

Job Category

Customer Service / Operations
 
L'échelle du salaire de base est pour l'emplacement principal du poste affiché. Elle peut varier selon l'emplacement du candidat sélectionné et d'autres facteurs. En plus du salaire de base, les employés admissibles de la Financière Sun Life participent à différents programmes de rémunération incitative, dont le montant octroyé est discrétionnaire et dépend du rendement de l'employé et de la compagnie. Certains postes de vente participent à des programmes de rémunération incitative basés sur les résultats de vente individuels ou de groupe. 
Depuis toujours, la diversité et l'intégration sont au cœur des valeurs de la Financière Sun Life. Nous croyons qu'un effectif diversifié ayant des points de vue variés et des idées créatives est avantageux pour nos clients, pour les collectivités où nous exerçons nos activités, ainsi que pour nous tous, en tant que collègues. Nous accueillons avec enthousiasme les candidatures de personnes compétentes provenant de tous les horizons.
Les personnes handicapées ayant besoin de mesures d'adaptation pour présenter leur candidature et celles qui doivent consulter les offres d'emploi sur un support de substitution peuvent envoyer leur demande par courriel à l'adresse 'thebrightside@sunlife.com'.
À la Sun Life, nous voulons créer un environnement de travail flexible où nos employés sont outillés pour donner le meilleur d'eux-mêmes. Nous offrons plusieurs options de travail flexibles selon les exigences du poste et les besoins individuels. N'hésitez pas à en discuter pendant le processus de sélection.
Nous remercions tous les candidats de l'intérêt manifesté pour ce poste. Nous ne communiquerons qu'avec les personnes qui auront été retenues pour passer une entrevue.
Échelle salariale:
51,100/51 100 - 82,800/82 800
Catégorie d'emploi:
Service clientèle / Opérations
Fin de l'affichage:
08/06/2023