Administrative Assistant, Undergraduate Affairs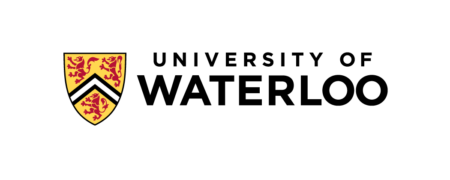 City : Waterloo, ON
Category : Temporary
Industry : Education
Employer : University of Waterloo
Overview:
Term: 2 years.
This position supports the Undergraduate Affairs Office by providing administrative, logistical and systems support for the areas of recruitment, admissions, student engagement and general administration. By understanding and applying current, relevant market research and program knowledge, the Administrative Assistant is responsible for advising on and implementing the annual recruitment plan for events and activities that support the goals and objectives of the School.
 
The position reports to and supports the work of the Academic Advisor, Undergraduate Affairs Coordinator.  This is a two-year temporary contract, 35 hours per week, in person.
Responsibilities:
Recruitment
Advises on and implements an integrated communications plan for the undergraduate recruitment portfolio using both print and electronic media, in consultation with the Pharmacy Communications Officer
Monitors web-based communication (e.g., promotion, registration, post-event feedback)
Serves as WCMS content contributing editor for the Future PharmD webpages
Coordinates and supports undergraduate recruitment events/visits/webinars
Provides administrative support for the Indigenous Admission Pathways and recruitment initiatives to support the School's Equitable Admissions Policy
Contributes relevant data to the Pharmacy recruitment team on student engagement and participation in recruitment events
Coordinates Pharmacy's participation in and attends all University-wide undergraduate recruitment events, such as: Ontario Universities' Fair (OUF); Fall Open House; March Break Open House; and You@Waterloo Day
Collaborates, advises, and consults with recruitment staff in the UW Marketing and Undergraduate Recruitment Office (MUR)
Liaises with the Recruitment Coordinator in the Science Undergraduate Office
Other duties as assigned
Admissions
Provides administrative support to the Pharmacy Undergraduate Admissions Committee at the request of the Secretary, which may include: scheduling meetings, serving as recording secretary, and maintaining MS Teams
Provides event management support for Pharmacy program interviews which may include: monitoring and extracting interviewer survey results and applicant interview acceptance results, updating the Candidate Review Guide (CRG), scheduling training sessions, sending communications, maintaining web pages, organizing the PharmD buddy program, ordering supplies
Other duties as assigned
Student Engagement
Contributes to the overall management of PharmD Orientation events
Responsible for overseeing the Conditional Admission to Pharmacy (CAP) Status events and monitoring CAP Status academic progression plans
Monitors the pharmacy.advisor@uwaterloo.ca email account, responding to inquiries and triaging, as necessary
Refers students in need of special help or attention to the appropriate Academic Advisor and/or service provider (e.g., Campus Wellness, AccessAbility)
Participates in the first-year block enrolment process by checking course blocks for accuracy and confirming changes
Maintains student email distribution lists for Academic Advisor
Contributes to monthly student support emails
Participates in planning, organizing and coordinating student events
Liaises with student leaders, and other staff and faculty members to support an environment that helps Pharmacy students flourish
Monitors and reports regularly on student engagement initiatives; provides end-of-term statistics so that initiatives may be assessed for effectiveness
Collaborates extensively with colleagues to identify gaps and act on opportunities with respect to extra-curricular activities that promote intellectual, personal, and professional development
Other duties as assigned
General Administrative
Supports the activities of the Director of Admissions & Undergraduate Affairs and the Academic Advisor, Undergraduate Affairs Coordinator
Provides administrative support to the Pharmacy Professionalism Committee (a subcommittee of the Undergraduate Curriculum Committee) at the request of the Secretary, which may include: scheduling meetings and serving as recording secretary
Runs regular data extracts from the Reporting Professionalism Achievements and Lapses web form
Serves as a resource for the application of policies, procedures, guidelines, and best practices as it applies to undergraduate students of the School of Pharmacy
Contributes to the enhancement of student-centered service models
Contributes to the development of various reports, presentations, and communications within the Undergraduate Affairs Office
Other duties as assigned
Qualifications:
Post-secondary education or equivalent combination of education and experience
2-3 years of experience working in a post-secondary environment
Demonstrated event coordination experience
Experience using virtual event platforms such as Zoom, MS Teams, Hopin
High level of professionalism, a positive attitude, and the ability to meaningfully engage with a variety of people on- and off-campus.
Service-oriented, can-do attitude, and willingness to learn
Strong planning and organization skills with exceptional attention to detail
Demonstrated networking, research and problem-solving skills
Proven ability to meet strict deadlines without compromising quality
Works well independently and on a team
Microsoft Office including proficiency with Excel and PowerPoint
May involve occasional off-campus travel and work in evenings and weekends
Equity Statement:
The University of Waterloo acknowledges that much of our work takes place on the traditional territory of the Neutral, Anishinaabeg and Haudenosaunee peoples. Our main campus is situated on the Haldimand Tract, the land granted to the Six Nations that includes six miles on each side of the Grand River. Our active work toward reconciliation takes place across our campuses through research, learning, teaching, and community building, and is co-ordinated within our Office of Indigenous Relations.
The University values the diverse and intersectional identities of its students, faculty, and staff. The University regards equity and diversity as an integral part of academic excellence and is committed to accessibility for all employees. The University of Waterloo seeks applicants who embrace our values of equity, anti-racism and inclusion.  As such, we encourage applications from candidates who have been historically disadvantaged and marginalized, including applicants who identify as First Nations, Métis and/or Inuk (Inuit), Black, racialized, a person with a disability, women and/or 2SLGBTQ+.
All qualified candidates are encouraged to apply; however, Canadians and permanent residents will be given priority.
The University of Waterloo is committed to accessibility for persons with disabilities. If you have any application, interview, or workplace accommodation requests, please contact Human Resources at hrhelp@uwaterloo.ca  or 519-888-4567, ext. 45935.