Administrative Assistant, School of Business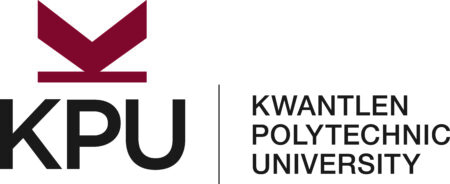 City : Surrey, BC
Category : 200023-Inst Admin - Business
Industry : Education
Employer : Kwantlen Polytechnic University - KPU
Kwantlen Polytechnic University
KPU offers all learners opportunities to achieve success in a diverse range of programs that blend theory and practice, critical understanding, and social and ethical awareness necessary for good citizenship and rewarding careers.  KPU strives to implement initiatives that will attract, support, engage, and retain KPU's people and create an environment where all employees see themselves as contributing to student learning.
JOB OVERVIEW:  ADMINISTRATIVE ASSISTANT, SCHOOL OF BUSINESS
Reporting to the Administrative Coordinator, this position is responsible for providing administrative support for functions related to the School of Business and its associated departments.
EDUCATION AND EXPERIENCE
Completion of four-year baccalaureate degree from a publicly accredited post-secondary institution or equivalent combination of education and experience.
Five years recent related experience in an administrative support capacity that demonstrates increasing levels of responsibility. Preference will be given to candidates who have gained such experience working in an academic post-secondary environment (i.e., Dean's office and/or supporting academic departments).
QUALIFICATIONS
Ability to work flexible hours (as events and/or meetings may take place before or after hours, or on weekends).
Ability to travel (events and meetings are held at all campuses, and, from time to time, off-site venues).
Ability to lift, push, pull (can be upwards of 50lbs) – required to travel to events with materials, swag, handouts, photo-booth, displays, etc.
Demonstrated familiarity with the principles of how web log files capture data, and what data is available.
Demonstrated ability to be able to measure site performance, analyze user behavior and trends, and propose areas to improve.
Ability to create dashboards and reports.
Demonstrated ability to provide leadership and supervision.
Typing speed of 50 wpm.
Excellent working knowledge of English, both verbal and written.
Working knowledge of routine office systems and procedures, including standard filing systems, clerical control systems, record-keeping, etc.
Superior accuracy and attention to detail, particularly in editing documents.
Superior time-management skills in coordinating projects and meeting multiple overlapping deadlines.
Superior organizational skills with ability to effectively prioritize tasks in an office environment with changing demands and frequent interruptions.
Superior communication skills, both spoken and written, exhibiting a high level of tact, professionalism and diplomacy.
Superior interpersonal skills, with the ability to patiently and effectively deal with a diverse range of people in a respectful and professional manner.
Proven ability to take direction and complete assigned tasks on time.
Proven ability to work independently under minimal supervision, exercising good judgment and initiative.
Proven ability to develop effective multi-person administrative procedures in a systematic, organized fashion. Technical report writing experience is an asset.
Proven ability to handle confidential matters and materials with tact and discretion.
Proven ability to compose standard forms of business communication such as memoranda, business correspondence, minutes of meetings, etc.
Proven excellence in quantitative reasoning.
Proven ability to work constructively and cooperatively with an administrative team.
Proven ability to successfully recognize, analyze and resolve problems.
Proven ability to comprehend, communicate and comply with established policies, practices and procedures.
Supervisory experience that includes providing clear direction and conducting performance evaluations.
Proven ability with integrated computer technologies including MS Word, MS Excel, MS Access, email, website maintenance and internet.
Proven ability to adapt quickly to new technologies and rapidly changing work environments.
Experience with financial budgets.
Familiarity with Collective Agreements, preferred.
Ability to work with BANNER, Drupal, SharePoint, FAST, Payment Sites (ie. Eventbrite), & Astral is an asset.
Click
here
for a more detailed job description 
Does this role sound like it was made for you, yet you don't check every box?
We at KPU understand that experiences and qualifications may look differently for everyone and, if this job description is of interest to you, we encourage you to apply.
Note to Applicants:
Kwantlen Polytechnic University welcomes and encourages applications from equity deserving groups and diverse experiences including, but not limited to, Indigenous people, racialized people, people with disabilities, and members of the 2S/LGBTQIA+ community.
If there are any barriers that you are experiencing or an accommodation that we can provide to support you through the application process, please reach out to us at humanresources@kpu.ca.
All qualified candidates are encouraged to apply; however, Canadians and permanent residents will be given priority.
We thank all applicants for their interest in employment with KPU. Only those selected for an interview will be contacted. 
Kwantlen Polytechnic University is committed to protecting the safety and welfare of employees, students, and the general public, and upholding the reputation and integrity of the University. For this reason, final applicants will be asked to undergo a background check.