Administrative Assistant – Legal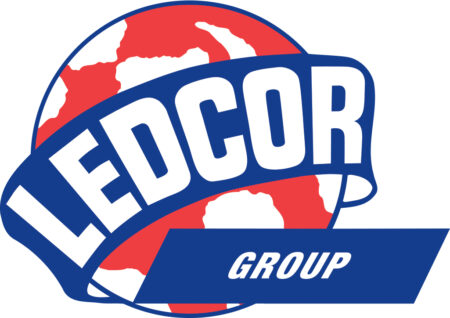 City : Vancouver, BC
Category : Full time Administration
Industry : Construction
Employer : Ledcor Group
Job Summary:
As the Legal Assistant you are responsible for providing a variety of both routine and confidential administrative tasks to support the Legal Operations Manager. You will perform a variety of tasks or works within an area of specialization. Working with limited supervision, this individual may act as an informal resource to other team members.
Become an integral part of the in-house legal department, join our True-Blue team today in Vancouver, BC!
Essential Responsibilities:
Performs general clerical and administrative duties including photocopying, printing, faxing, mailing, filing, support with opening, and closing legal files, and preparing transaction binders
Drafts correspondence, edits, formats, and revises letters, memoranda, and other documents; and maintains document control
Assist with onboarding of new hires within the Legal Department; assist with the matter management and e-billing platform, assist with annual internal Legal audit
Provides or coordinates technical assistance, including coordination of office supplies, computer/communications product, and office furniture orders.
Develops relationships with vendors and suppliers to maintain optimum service levels on behalf of the organization.
Manages daily calendars, including the planning and scheduling of appointments, meetings, conferences and travel, and registration for courses and conferences; makes travel arrangements as required
Assist with annual Legal retreat (post pandemic); securing a venue, coordinating with various vendors for food catering, audio visual equipment, hotel accommodations, etc.
Qualifications:
Minimum 5 years of experience working as a corporate/commercial senior legal administrative assistant
Familiarity with the legal field would be an asset, but legal training is not required
Strong knowledge of MS Office applications, including Word, Excel, Outlook, PowerPoint, SharePoint, Workshare and Visio
Demonstrated professionalism, reliability and superior judgment, with a high degree of sensitivity for confidentiality
Superior attention to detail in reviewing and editing contracts, correspondence, and other legal documents to ensure a high degree of accuracy maintenance of professional standards
Excellent time management and organizational skills, ability to prioritize and manage multiple priorities and interruptions, and work effectively under pressure while meeting deadlines in a dynamic, fast-paced environment
Excellent written and oral communication skills
Proactive, responsive and resourceful, eager to take the initiative and learn new skills
Self-motivated and able to work with minimal supervision, troubleshooting assigned tasks and liaising with internal and external resources as appropriate
Additional Information:
Company Description
The Ledcor Group of Companies is one of North America's most diversified construction companies. Ledcor is a company built on a rich history of long-standing project successes.
But when you work for Ledcor, your experience will go far beyond the project. Do you want a career that means more? Join our True Blue team now!
Employment Equity
At Ledcor we believe diversity, equity, and inclusion should be part of everything we do. We are proud to be an equal-opportunity employer. All qualified individuals, regardless of race, color, religion, sex, national origin, sexual orientation, age, citizenship, marital status, disability, gender identity, Veteran status or any other identifying characteristic are encouraged to apply.
Our True Blue team consists of individuals from all backgrounds who contribute diverse perspectives and experiences to Ledcor. We are committed to continuing to build on our culture of empowerment, inclusion and belonging.  
Adjustments will be provided in all parts of our hiring process. Applicants need to make their needs known in advance by submitting a request via email. For more information about Ledcor's Inclusion and Diversity initiatives, please visit our I&D page.