ADMINISTRATIVE ASSISTANT 2 (Toronto, ON, CA, M)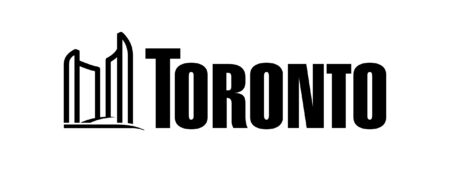 City : Toronto
Category : Administrative
Industry : Government
Employer : City of Toronto
Job ID: 38490
Job Category: Administrative
Division & Section: Transportation Services, Transportation Services Program Office
Work Location: City Hall, 100 Queen Street West
Job Type & Duration: Full-time, 1 Permanent
Salary: $62,480.00 - $75,087.00
Shift Information: Monday to Friday, 35 hours per week
Affiliation: Non-Union
Number of Positions Open: 1 
Posting Period: 26-MAY-2023 to 02-JUN-2023
 

Are you a detail-oriented, administrative professional with experience supporting senior management? If so, consider this exciting opportunity providing administrative support to the General Manager of the Transportation Services Division. The City of Toronto Transportation Services Division's mission is to build and maintain a resilient transportation network so that people connect with the places, activities and communities they value. Toronto is a rapidly growing city, with a significant transportation infrastructure needs to improve safety, manage state-of-good repair, and support growth.
Major Responsibilities
 
Performs varied administrative duties and clerical functions in connection with the operation of the Office of the General Manager, Transportation Services Division.

Coordinates and schedules the General Managers calendar including daily appointments, meetings, business-related travel, events and activities for the General Manager. Organizes the daily schedule around urgent requests from various areas, as well as emergency response. Takes a proactive look to the schedule in advance and works with other members of the Office of the General Manager to solve schedule issues.

Screens, reviews, prioritizes and properly routes incoming phone calls, e-mail and mail, processes correspondence, and where appropriate directs to appropriate staff

Ensures that the tracking and following up of requests is maintained and deadlines are met.

Coordinates responses with other members of the division as needed to respond to enquiries and complaints from senior staff, the public, agencies, and other levels of government.

Exercises caution and discretion with labour relations, personnel and other confidential information. Type's correspondence including that of a confidential nature.

Checks work for accuracy and conformity with regulations, policies and procedures and corrects/resolves outstanding/incorrect items prior to signature

Maintains general awareness of municipal and Transportation Services matters, administrative systems and procedures to provide effective administrative assistance

Provides support in handling special projects as required.

Key Qualifications
 
1. Considerable experience in the performance of administrative support duties to senior management, including handling and solving large scheduling matters, handling a broad range of administrative matters, standard office practices and procedures.
2. Considerable experience working with and preparing, confidential materials/information for management, including working with others to respond to and re-routing enquiries.
3. Excellent organizational and time management skills, including attention to detail, and ability to set priorities, meet deadlines and deal with conflicting priorities and work demands.
4. Highly proficient in the use  of software packages including advanced knowledge of Microsoft Office Suite (including but not limited to Word, PowerPoint, Excel, Visio and Outlook) to prepare correspondence related to organizing, formatting, editing, analyzing and reporting data.
5. Experience and ability to manage and grow positive, functional work relationships and professional network at all organizational levels in order to properly administer duties for the General Manger.  
6. Strong analytical and problem solving skills with proven ability to handle sensitive issues.
7. Must be resourceful, flexible, adaptable, and possess a high degree of common sense and initiative.
8. Ability to exercise independent judgment and discretion in dealing with highly confidential operational matters and with senior management staff.
9. Ability to work independently and effectively with minimal supervision, prioritizing work schedule, complete assigned duties within timelines.
10. Ability to work within an organizational culture that emphasizes continuous learning, collaboration, transparency, accountability and trust while promoting a strong code of ethics and integrity to support public service excellence.
11. Ability to support the Toronto Public Service values to ensure a culture that champions equity, diversity, and respectful workplaces.
12. Must be flexible to work long hours in peak periods and be able to work flexible hours, including weekends and evenings, as required.
Note To Current City of Toronto Employees 
 
City of Toronto employees are eligible to apply for the posted job opportunity, but cannot hold two different jobs. To be considered for this job posting, you must indicate that you are a "Current City of Toronto employee" on the on-line application form, and provide your "Employee Number".
 
Equity, Diversity and Inclusion
The City is an equal opportunity employer, dedicated to creating a workplace culture of inclusiveness that reflects the diverse residents that we serve. Learn more about the City's commitment to employment equity.
 
Accommodation
The City of Toronto is committed to creating an accessible and inclusive organization. We are committed to providing barrier-free and accessible employment practices in compliance with the Accessibility for Ontarians with Disabilities Act (AODA). Should you require Code-protected accommodation through any stage of the recruitment process, please make them known when contacted and we will work with you to meet your needs. Disability-related accommodation during the application process is available upon request. Learn more about the City's Hiring Policies and Accommodation Process.