ADMINISTRATION TRAINEE (Toronto, ON, CA, M5V 3C6)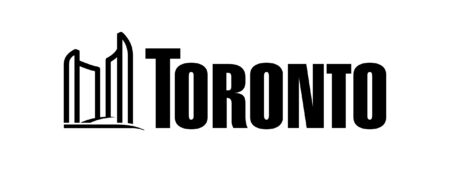 City : Toronto
Category : Administrative
Industry : Government
Employer : City of Toronto
Job ID: 35271
Job Category: Administrative
Division & Section: Policy, Planning, Finance & Administration
Work Location: Various (See Below)
Job Type & Duration: Full-time, Temporary Vacancy, 4 Months
Hourly Rate: $19.77 - $21.67
Shift Information: Monday to Friday, 35 Hours Per Week
Affiliation: L79 Full-Time
Number of Positions Open: 9
Posting Period: 15-Mar-2023 to 22-Mar-2023
Location Information:
Two (2) Vacancies at City Hall, 100 Queen Street W.

Five (5) Vacancies at Metro Hall, 55 John Street

Two (2) Vacancies at North York Civic Centre, 5100 Yonge St.
Note: The applicant pool from this job posting may be used for similar summer job opportunities in various divisions. 
The AdministrationTrainee will assist divisional staff with general office administrative and financial duties as it relates to the program area, such as assisting in the planning and organizing of open houses, workshops and events. 
Duties could include the following:
Assists with various office functions such as filing, data entry, photocopying, sending faxes etc.

Receives/logs data/information received.

Collects data for others to analyze and process.

Assists with organizing and presenting data collected.  May utilize various software packages.

Inputs/retrieves/updates/maintains data.

Assists others with drafting documents, correspondence etc.

Assists with financial transactions and makes calculations.

Answers inquiries, provides general information, takes messages and directs inquiries to appropriate staff to answer questions/handle requests.

Assists with setting up meetings. Records and circulates data.

Assists with mail/supply collection, inventory, sorting and distribution.

Assists with packing, loading, lifting, moving, delivering, setting up, maintaining and unpacking supplies, equipment, furniture etc.

Travels to various locations and/or special events to provide assistance.
Key Qualifications:
 
Your application must describe your qualifications as they relate to:
Currently enrolled in or a recent graduate of any post-secondary

program

and/or

any

 

equivalent combination of education and experience.

Experience using various computer software applications including, but not limited to Microsoft Office M365.

Experience working in a customer service oriented environment.


 
You Must Also Have:
 
Excellent interpersonal and communication skills with the ability to interact with staff and clients in an efficient and diplomatic manner, both in-person, over the phone and via email.

Excellent organizational and problem solving skills.

Ability to work effectively as a member of a team.

Ability to communicate effectively both orally and in writing.

Ability to work under time constraints and meet deadlines.

Ability to provide excellent customer service when dealing with the pubic.

Ability to work flexible hours including overtime as required.

Ability to travel to other City work locations as required.
Note: The applicant pool from this job posting may be used for similar summer job opportunities in various divisions.
Equity, Diversity and Inclusion
 
The City is an equal opportunity employer, dedicated to creating a workplace culture of
inclusiveness that reflects the diverse residents that we serve. Learn more about the City's commitment to employment equity.
Accommodation

The City of Toronto is committed to creating an accessible and inclusive organization. We are committed to providing barrier-free and accessible employment practices in compliance with the Accessibility for Ontarians with Disabilities Act (AODA). Should you require Code-protected accommodation through any stage of the recruitment process, please make them known when contacted and we will work with you to meet your needs. Disability-related accommodation during the application process is available upon request. Learn more about the City's Hiring Policies and Accommodation Process