Adjunct Instructor – Curriculum Development – Mental Health for the Trades (CEPS)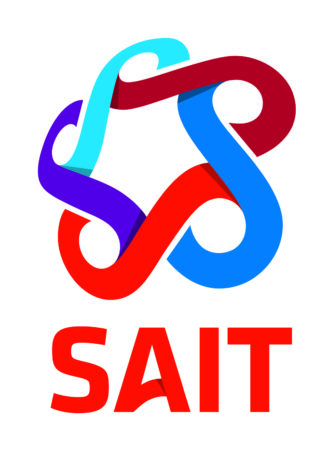 City : Calgary, AB
Category : SAFA Adjunct - Non-Approved Program
Industry : Education
Employer : SAIT - Southern Alberta Institute of Technology
SAIT's Centre for Continuing Education and Professional Studies focuses on the non-credit programming for the individual learner. We create courses and programs for life-long learning with career at our core. Our courses range from exploring general interests to up-skilling for career advancement and reskilling for career changes. We complete all background activities required to set up our products for students to purchase and experience several delivery options.
We are looking for a Subject Matter Expert to develop and build curriculum on Mental Health for the Trades. This Individual would be responsible for creating
a modularized 7hr course that can be taught in person over 1-2 days. We are looking for someone who comes from a Trades background with an strong demonstrated interest in Mental Health.
Start date: June 2023
Approximately 50 hour of curriculum development
Expected launch December 2023
The
Subject Matter Expert (SME)
is to make use of any and all available resources, methods, techniques and strategies to ensure curriculum enables student success and in an engaged, hands-on environment. The SME is expected to work collaboratively with colleagues and instructional designers to create a learning atmosphere which is pedagogically sound, technically supported, and innovative in nature. We pride ourselves in bringing the leading edge of the field into the hands-on learning of our students. We strive to leave our graduates with job-ready skills and experience through cases, assignments, and projects to be value-add candidates to the local employment market.
This SME opportunity will be on a part-time basis with involvement in meetings during regular business hours with stakeholders.
Job classification: Adjunct Instructor
Posting closing date: May 31st, 2023
Position end date: August 31, 2024
About SAIT
SAIT is a global leader in applied education. Named one of
Alberta's Top Employers
, we offer the chance to work with a purpose — preparing the next generation of industry leaders, entrepreneurs, advocates and explorers.
Building on our 100+ year history, we're looking for innovative, bold and collaborative employees who embrace change and deliver world-class customer experiences. Your future starts now at SAIT.
Equity, diversity and inclusion (EDI) is essential to achieving SAIT's vision to be a global leader in applied education. We encourage applications from women, Indigenous people, racialized people, people with disabilities, people from gender and sexually diverse communities, and/or people with intersectional identities. Learn more about
EDI at SAIT
.
At SAIT, we understand that experience comes in many forms. We're dedicated to adding diverse perspectives to SAIT - so if your experience is close to what we're looking for, please consider applying.
SAIT is committed to supporting persons with disabilities throughout the recruitment process. We will work with applicants to provide accommodations upon request to the Talent Advisor.
BEWARE FALSE POSTINGS AND RECRUITING OFFERS
SAIT has been made aware of individuals or organizations posing as SAIT using false postings to attract job seekers and collect personal information. Please be aware that SAIT will never request sensitive personal information beyond what is required for an application.
Career opportunities at SAIT will always be posted on the SAIT career site and we encourage applicants to only apply directly through there. When your application is completed you will receive an email confirmation, if you did not receive one please check your junk mail or try applying through the SAIT career page again.