Active Transportation Coordinator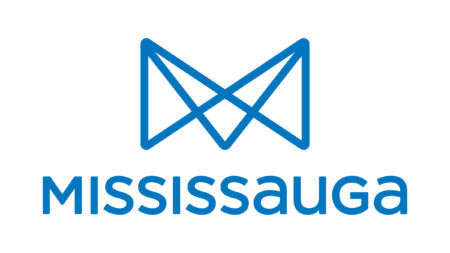 City : Mississauga, ON, CA
Category : Engineering
Industry : Government/Public Services
Employer : City of Mississauga
Req ID: 22873
Vacancy Type: Temporary 
Contract Duration: up to 1 year
Number of Positions: 1  
Closing Date: 01/30/2023
Duties and Responsibilities
Reporting to the Manager, Active Transportation, this position is responsible for:
Coordinating the preliminary planning, capital budgeting, and programming for the design and construction of cycling and pedestrian infrastructure, including bike lanes, multi-use trails, bike parking, sidewalks and related infrastructure.
Providing specialized input to engineering design staff and/or consultants to ensure the City's cycling and pedestrian master plan objectives are met and best practices are followed in the preparation of detailed designs for the construction of AT infrastructure.  
Coordinating with City departments/divisions such as Transit and Community Services, as well as the Region of Peel, Metrolinx, the Province of Ontario, and other agencies to establish active transportation infrastructure with their projects. 
Providing technical guidance related to active transportation programs and infrastructure to the Mississauga Cycling Advisory Committee, the Mississauga Traffic Safety Council, the Peel Safe and Active Routes to School Committee, and others. 
Providing specialized input on active transportation infrastructure during the development or undertaking of transportation master plans, environmental impact assessments, transportation corridor studies and development applications.
Developing and implementing policies related to active transportation infrastructure and programs and providing input into the development of similar policies by consultants and outside agencies.
Coordinating school-based active transportation educational and encouragement programs such as the School Walking Routes program, bike rodeos, skills training workshops, or general promotional campaigns.
Developing data-driven strategies to improve the safety and comfort of active transportation infrastructure, and to improve program planning and delivery. 
Preparing reports and delivering presentations on active transportation infrastructure and programs for staff teams, senior management, the Leadership Team, Council / standing committees as well as external groups. 
Developing annual capital budgets and ten year forecasts for the design and construction of active transportation infrastructure and programs, under the direction of the Manager, Active Transportation. 
Providing functional guidance to junior staff and co-op students.
Skills and Qualifications
Post-secondary graduate from a recognized university with a degree in urban studies, transportation engineering or a related program, and three years of progressive experience in coordinating programs or projects in the field of active transportation; or, a graduate from a recognized college or polytechnical institution with a diploma in urban studies, transportation engineering technology or a related program, and five years of progressive experience in coordinating programs or projects in the field of active transportation. 
Membership in good standing or eligibility for membership as a Registered Professional Planner, Professional Engineer, or Certified Engineering Technologist is preferred.
Demonstrated experience in project management is required. 
Must possess excellent interpersonal skills and a demonstrated ability to build and maintain relationships.
Excellent verbal, written communication and presentation skills are required.
Experience with project planning and budget preparation is preferred. 
Demonstrated knowledge of current planning and design standards for active transportation facilities, including the Ontario Traffic Manual's Book 18 - Cycling Facilities, is preferred.
Demonstrated knowledge of community outreach principles and strategies, working with a variety of audiences and stakeholders is preferred.
Experience working in a municipal government environment is preferred.
Demonstrated passion for active transportation is an asset.
Good working knowledge of standard computer applications; experience with CAD software (e.g., MicroStation) and GIS software (e.g. ESRi) is an asset.
Hourly Rate/Salary: $40.30-$53.74 
Hours of Work: 35 
Work Location: 201 City Centre Drive 
Department/Division/Section: T&W/Transportation&Works Dept , T&W/Infrast Planning & Eng Serv Div , Transportation Infrastructure Mgmt 
Non-Union/Union: Non Union 
A Criminal Record and Judicial Matters Check (Level 2) or Vulnerable Sector Check (Level 3) will be required of the successful candidate, at their own expense, to verify the absence of a criminal record for which a pardon has not been granted.

We thank all who apply, however, only those candidates selected for an interview will be contacted. You can also check your application status in your candidate profile online. 

All personal information is collected under the authority of the Municipal Act. 

We are an Equal Opportunity Employer. In accordance with the Accessibility for Ontarians with Disabilities Act, 2005 and the Ontario Human Rights Code, the City of Mississauga will provide accommodations throughout the recruitment, selection and/or assessment process to applicants with disabilities. If selected to participate in the recruitment, selection and/or assessment process, please inform Human Resources of the nature of any accommodation(s) that you may require in respect of any materials or processes used to ensure your equal participation.