ACCOUNTING ASSISTANT 3 (Toronto, ON, CA, M)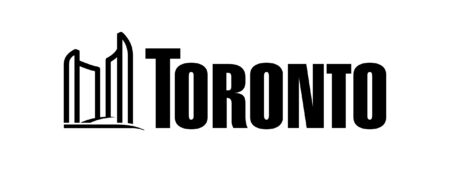 City : Toronto
Category : Finance, Accounting & Purchasing
Industry : Government
Employer : City of Toronto
Job ID: 36889
Job Category: Finance, Accounting & Purchasing
Division & Section: Children's Services, ChildSvcs Contract & Financial Mgmt
Work Location: Metro Hall, 55 John St.
Job Type & Duration: Full Time, Permanent
Hourly Rate and Wage Grade: $34.48 - ​$​​​​​​37.78, TF0114, Wage Grade 9 
Shift Information: Monday to Friday, 35 Hours per Week
Affiliation: L79 Full-time
Number of Positions Open: 3
Posting Period: 19-May-2023 to 05-June-2023 

Job Description:
As an integral part of Children's Services Division, the Account Assistant 3 will be part of a dynamic, collaborative team sometimes working on large-scope transformational projects. This role will involve a combination of remote work from home and working in office at one of Toronto Children's Services district offices, where Metro Hall will be the base reporting location.
 
Major Responsibilities:
 
Prepares financial statements and statistical data reports pertaining to various departmental capital and current projects.

Reviews, analyzes, and reconciles encumbrances, budget variance reports and cost detail records related to departmental capital and current projects (i.e., Grant requests, audited financial statements and financial management reports for purchased or service operators).

Prepares and calculates subsidy claims and ad hoc financial and statistical reports to the Provincial and Federal Government (i.e., Provincial Wage Enhancement (PWE)/Funding Team).

Performs and maintains accounts receivable functions including bank deposits and reconciliation, preparing, reviewing, posting, and reconciling journal entries (i.e., Advance payments, quarterly payments, Children's Services' financial information system and SAP and payment issues with operators)

Performs calculations to process period end accruals for various expenditures.

Prepares working papers and processes period end and year-end closing entries.

Prepares statements for reporting to Management and Divisions (i.e., Provides support to Budget Coordinators, Consultants and District Directors by ensuring compliance with policies and processes that support the division's short and long term financial and operational objectives).

Analyses monthly/annually budget variances. Provides financial analysis, claims and other information to the Divisions. (i.e., review and analysis of annual budget submission variances from operators)

Creates/executes ad hoc financial system reports for analysis purposes.

Liaises with Finance Department for processing vouchers, retrieving documents, and dealing with other accounting related issues (i.e., working collaboratively in cross-functional teams, designs terms of reference and work processes)

Provides work direction, training, advice, and guidance to support staff.
Key Qualifications:
Your application must describe your qualifications as they relate to:
Present enrolment towards the completion of a professional accounting designation (i.e. CPA course requirements) or the equivalent combination of education and/or experience.

Experience in the analysis and interpretation of financial data, project design and process efficiencies.

Experience with computerized office and database systems with advanced applications in word processing, statistical summaries, reports and spreadsheets (i.e. Microsoft Word, Excel, and PowerPoint).

Experience using a financial information system such as SAP.

You must also have:
 
Lived experience as an Indigenous person, a Black person or a member of an equity-deserving group is a strong asset

Ability to interpret and apply divisional policy and provincial legislation with reference to childcare operating requirements

Ability to detect, analyze and solve problems.

Ability to analyze financial data and prepare detailed summaries, statements, and documentation.

Excellent verbal and written communication skills with the ability to compose correspondence, memoranda and reports requiring specialized knowledge.

Excellent interpersonal skills with the ability to interact with staff, the public and representatives from external agencies and organizations in an efficient, diplomatic manner both in person and by telephone.

Ability to work under time constraints and to meet deadlines.

Ability to plan, organize and manage work with minimal supervision and to complete several tasks simultaneously.

Ability to work independently and cooperatively as a member of a team.

Demonstrated knowledge of the principles of continuous quality improvement and customer service.

Familiarity with the Occupational Health and Safety Act.

Bilingual (English & French) is considered an asset
If you are interested in learning more about the Accounting Assistant 3 position, please email your request to participate in a teleconference call to: tonybruce.warr@toronto.ca, subject: "Accounting Assistant 3, Recruitment", and we will provide a conference contact # and a conference id.

This teleconference call will be held on a date to be determined. You will be able to ask questions related to the position, working for the City of Toronto's Children's Services Division as well as the City's application process.
NOTE TO INTERNAL FULL-TIME AND PART-TIME CITY OF TORONTO EMPLOYEES:
City of Toronto employees must apply to full-time or part-time employment opportunities posted on the City's Internal Job Posting Portal.

 
Equity, Diversity and Inclusion
 
The City is an equal opportunity employer, dedicated to creating a workplace culture of inclusiveness that reflects the diverse residents that we serve. Learn more about the City's commitment to employment equity.

Accommodation
 
The City of Toronto is committed to creating an accessible and inclusive organization. We are committed to providing barrier-free and accessible employment practices in compliance with the Accessibility for Ontarians with Disabilities Act (AODA). Should you require Code-protected accommodation through any stage of the recruitment process, please make them known when contacted and we will work with you to meet your needs. Disability-related accommodation during the application process is available upon request. Learn more about the City's Hiring Policies and Accommodation Process.