Account Manager (GTA West)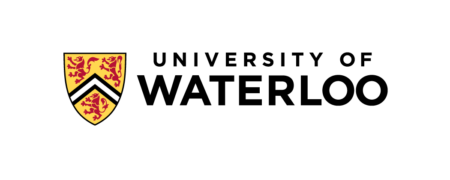 City : Waterloo, ON
Category : Permanent
Industry : Education
Employer : University of Waterloo
Overview:
The Account Manager is responsible for creating a strong employer experience and relationship with the University of Waterloo; specifically, for retaining co-op and graduating jobs with employers, and exploring opportunities for further job development with that existing employer. Working together with Student Advisors, Job Developers and Account Coordinators, the Account Manager creates and executes an account management plan designed to meet the employer's needs and to have University of Waterloo (UW) become a talent management partner for the employer
There is a qualified internal in the role
This position works from a home office located in or near the assigned region.  Frequent travel to and within the assigned region is required for this role.  Preference will be given to qualified candidates that live closest to where our business requirements are.
Responsibilities:
Develop and execute a proactive account management plan in partnership with Student Advisors and Account Coordinators to create a strong, ongoing employer relationship and experience:
Optimize UW's contribution to the employer's talent management strategy
Retain co-op and graduating jobs within current employers
Develop new co-op and graduating jobs and additional postings within existing employers, aligning with our strategic targets and increasing diversity of programs from which employers hire
Convert co-op students into graduating full time hires with existing employers
Convert employers with whom students have arranged their own jobs to ongoing hiring employers
Document communication and interactions with employers
Ensure employers receive appropriate support in all interactions with CECA:
Contact each employer at least once per year, and follow the employer contact guidelines
Coach employers in recruiting strategies and managing effective co-op work terms
Accept and approve relevant, creditable jobs for posting from existing employers as necessary
Attain new employer referrals from existing employer's industry networks and provide to business development team
With Regional Manager, execute employer recognition framework and employer retention strategy
Ensure information exchange with Student Advisors, and support Student Advisors in interaction with supervisors within employers.
Assist Career Advisors and Student Advisors in identifying potential jobs for unemployed students.
Ensure a smooth transition of a new employer from business development team when first co-op student is hired:
Enable and support the successful transition of the employer relationship from business developer
Ensure the employer is fully aware of the process and that all issues and concerns are addressed
During first term of transition, partner with Business Developer to address any employer issues or concerns
Establish the new employers account plan communicating with all relevant uWaterloo stakeholders
Qualifications:
Undergraduate Degree or equivalent education and experience is required
At least 3 years of progressive experience in sales, relationship/account management roles with increasing levels of responsibility required
Recruitment and/or talent management experience a benefit
Experience with employers and job development is an asset
Working knowledge of cooperative education and career action or a similar type organization is essential
Demonstrated ability to handling multiple, ongoing priorities and demonstrated superior organizational and time management skills required
Essential qualities include relationship management focus, outgoing personality, customer service orientation, natural networker and team player
Strong communication, presentation, analytical and problem solving skills required·Strong organizational and time management skills required
Knowledge of the labour markets in the Ontario and US is an asset
Average MS Office skills, including Excel, Word and Outlook are required, along with social media knowledge including the use of LinkedIn
Equity Statement:
The University of Waterloo acknowledges that much of our work takes place on the traditional territory of the Neutral, Anishinaabeg and Haudenosaunee peoples. Our main campus is situated on the Haldimand Tract, the land granted to the Six Nations that includes six miles on each side of the Grand River. Our active work toward reconciliation takes place across our campuses through research, learning, teaching, and community building, and is co-ordinated within our Office of Indigenous Relations.
The University values the diverse and intersectional identities of its students, faculty, and staff. The University regards equity and diversity as an integral part of academic excellence and is committed to accessibility for all employees. The University of Waterloo seeks applicants who embrace our values of equity, anti-racism and inclusion.  As such, we encourage applications from candidates who have been historically disadvantaged and marginalized, including applicants who identify as First Nations, Métis and/or Inuk (Inuit), Black, racialized, a person with a disability, women and/or 2SLGBTQ+.
All qualified candidates are encouraged to apply; however, Canadians and permanent residents will be given priority.
The University of Waterloo is committed to accessibility for persons with disabilities. If you have any application, interview, or workplace accommodation requests, please contact Human Resources at hrhelp@uwaterloo.ca  or 519-888-4567, ext. 45935.