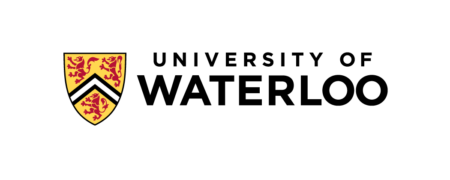 City : Waterloo, ON
Category : Permanent
Industry : Education
Employer : University of Waterloo
Overview:
The Account Co-ordinator supports employers, students and CEE staff through all logistical aspects of CEE's employment processes. With experience and training, the incumbents become the primary on campus contact to support employers through a successful recruiting and hiring experience. As a key member of the service teams supporting employers, they work with the Account Managers and Business Developers to build strong relationships with employers and to grow opportunities for students.
Responsibilities:
Employment Assistance
Act as a primary contact for employers, assisting them through all steps in the employment process and striving to maximize the success of each employer
Accept, evaluate and approve that the job is creditable as they pertain to program specifications
Assess and indicate which student programs have the required skills to fulfill the jobs and what level of student is required
Achieve set targets to retain existing coop and graduating jobs with employers
Identify opportunities to increase hiring numbers and diversity of hiring with employers
Encourage employer participation in specialty and focus programs as defined each term to grow employment for at risk student groups
Document all communication on employment interactions with consistency to ensure all Service Team members are kept up-to-date
Participate in employer visits with Account Managers and while employers are on campus
Onboarding
Partner with Business Developers to onboard new employers to the CEE hiring processes
Act as the primary contact assisting them through all steps in the employment process striving to maximize the success of each employer
Ensure smooth transition of a new employer to the Account Management team to build long term relationships with employers
General Support
Support the Account Manager/Business Developer, participate in the development and execution of each employer's Account plan
Monitor and proactively initiate activities in support of employer, student and faculty data integrity.
Qualifications:
University undergraduate degree or equivalent experience
Experience in an office environment, planning and organizing priorities and high volumes of tasks
Experience in account management, recruitment or talent management an asset
Incumbents may progress through the career path based on experience and demonstrated performance of required skills outlined in the advancement criteria
It is expected that the incumbents would progress minimally to a median level of the career path
Average technical abilities (MS Office Suite)
Proficiency with CEE core employment systems and CEE processes, policies, and guidelines
General knowledge of UWaterloo's 100+ co-op programs and how they participate
Strong, open communication with excellent verbal and written communication skills
Ability to build strong, lasting relationships with employers
Customer service and results-focused, with talent management awareness, flexible thinking and problem-solving orientation
Able to work in a cross functional service team in the best interest of our students and employers
It may require travel and does require unusual hours
This role will require work outside of core business hours supporting the interview process from 8:00 am – 8:00 pm during peak periods
Equity Statement:
The University of Waterloo acknowledges that much of our work takes place on the traditional territory of the Neutral, Anishinaabeg and Haudenosaunee peoples. Our main campus is situated on the Haldimand Tract, the land granted to the Six Nations that includes six miles on each side of the Grand River. Our active work toward reconciliation takes place across our campuses through research, learning, teaching, and community building, and is co-ordinated within our Office of Indigenous Relations.
The University values the diverse and intersectional identities of its students, faculty, and staff. The University regards equity and diversity as an integral part of academic excellence and is committed to accessibility for all employees. The University of Waterloo seeks applicants who embrace our values of equity, anti-racism and inclusion.  As such, we encourage applications from candidates who have been historically disadvantaged and marginalized, including applicants who identify as First Nations, Métis and/or Inuk (Inuit), Black, racialized, a person with a disability, women and/or 2SLGBTQ+.
All qualified candidates are encouraged to apply; however, Canadians and permanent residents will be given priority.
The University of Waterloo is committed to accessibility for persons with disabilities. If you have any application, interview, or workplace accommodation requests, please contact Human Resources at hrhelp@uwaterloo.ca  or 519-888-4567, ext. 45935.