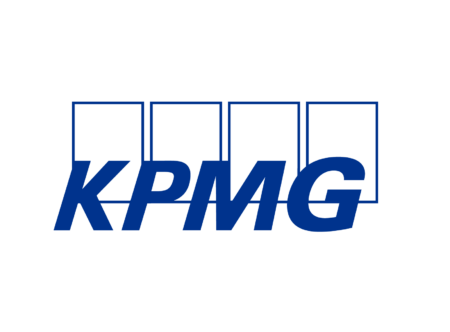 City : Ottawa
Category : Administrative/Clerical
Industry : Finance
Employer : KPMG
Overview
At KPMG, you'll join a team of diverse and dedicated problem solvers, connected by a common cause: turning insight into opportunity for clients and communities around the world.


The opportunity
KPMG is looking for an Account Coordinator to join our Centre of Excellence established to support our Federal Government Account. The Account Coordinator will collaborate with the Senior Account Manager, COE team and client services teams to ensure optimization of the client experience.
This is role is based in Ottawa, ON.
What you will do
Support the Senior Account Manager in successfully meeting client expectations and revenue targets

Work closely with the Senior Account Manager to activate Marketing initiatives (sponsorships, social media, podcasts, video, written content, etc.)

Support federal government account sponsorships/event planning through to execution and management of logistics

Provide support to Key Account teams, attend Key Account meetings to record and follow up on action items

Communicate contract-related information to internal stakeholders

Support the compliance process for all federal government security requirements

Proactively maintain contract-related correspondence and record keeping

Document and maintain information in shared record-keeping tools to be used as reference data, source information for reporting and analytics, and be utilized for compliance audit

Collaborate with other members of the team to ensure business needs are met

Lead and contribute to internal process improvements by identifying improvements/ modifications, investigating issues, conducting impact analyses, and managing related change management activities

Respond proactively to opportunities

Deliver exceptional client service by maximizing results and fostering collaboration across businesses and service lines

Actively participate in the efficient functioning of a high-performing team by adopting digital tools and strategies, driving innovation, and contributing to process improvements

Provide support to RFP Intake function

Create and manipulation of reports in PowerPoint and Excel

Assist with requirements for Task Authorizations with a quick turn-around (resume review and quality assurance)

Assist the Senior Account Manager in the creation of reports and presentations; including Quarterly Reporting requirements
What you bring to the role
A minimum of 3 years progressive responsibility with quantifiable results in contract administration and risk management in a large professional services organization

Experience working with the federal government is an asset

Demonstrated ability to act as a trusted advisor, and ability to deal with multiple stakeholders including senior firm members/ Partners, contractors, external service providers, and various subject-matter experts

Proven ability to work well in a fast paced, highly demanding, team environment, and manage a high volume of work with varying degrees of complexity

Organized, and able to manage competing priorities for multiple stakeholders

Keen eye for continuous improvement and efficiency, with a strong aptitude for conducting impact analysis assessments

Demonstrated success on operational, process driven initiatives

Proficient and comfortable with working in multiple technologies with the ability to identify and implement opportunities to utilize technology as an enabler

Attention to detail and accuracy is paramount

Advanced knowledge of MS Office

Superior written and verbal communications skills in English and French is an asset

Experience managing simultaneous events/sponsorships in an asset
Keys to your success:
Being a self-directed individual with an eagerness to excel and who is accustomed to a fast-paced environment

Driven to continuously learn from experiences and seek out feedback and develop opportunities based on the feedback given
Our Values, The KPMG Way
Integrity, we do what is right | Excellence, we never stop learning and improving | Courage, we think and act boldly | Together, we respect each other and draw strength from our differences | For Better, we do what matters
KPMG in Canada is a proud equal opportunities employer and we are committed to creating a respectful, inclusive and barrier-free workplace that allows all of our people to reach their full potential. A diverse workforce is key to our success and we believe in bringing your whole self to work. We welcome all qualified candidates to apply and hope you will choose KPMG in Canada as your employer of choice. For more information about Inclusion, Diversity & Equity in Recruitment, please click here.
For general recruitment-related inquiries, please contact the HR Delivery Centre at cafmcdnhrsthotline@kpmg.ca.
If you have a question about accessible employment at KPMG, or to begin a confidential conversation about your individual accessibility or accommodation needs through the recruitment process, we encourage you to contact us at cafmcdnhrsthotline@kpmg.ca or phone: 416-777-8002 or toll free 1-888-466-4778.