Academic Services Coordinator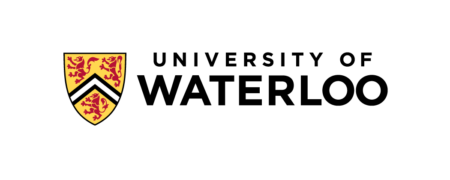 City : Waterloo, ON
Category : Permanent
Industry : Education
Employer : University of Waterloo
Overview:
The Academic Services Coordinator provides a board spectrum of responsibilities including but not limited to client service, academic integrity, calendar management, support for core functions (e.g., admissions, First Year Engineering Office, etc.), special projects, data management, and general administrative duties.  The position acts as a liaison with academic units in the Faculty of Engineering and central university services as it relates to key accountabilities.  Reporting to the Administrative Manager, the Academic Services Coordinator provides exceptional client support for 14 undergraduate programs and approximately 8,000 plus Engineering and Architecture students.  The role moves seamlessly between tasks, shifting priorities as directed by Administrative Manager and the Associate Dean, Undergraduate Studies, to address critical needs.  The Academic Services Coordinator provides continuity in leadership changes and demonstrates breadth and depth in all core operations in the Engineering Undergraduate Studies Office.
The primary responsibility of this role is focused on advising first year students in Engineering.
Responsibilities:
Client Service
Builds and maintains effective working relationships with stakeholders with the Faculty and across campus
Provides exceptional client service to all constituents within the Faculty of Engineering (students, faculty, and staff), including acting as a liaison with central services and external partners
Acts as a liaison for academic units.  Duties may include several key areas including academic integrity, calendar management, admissions, data management, general administrative support, etc.  The incumbent is expected to shift seamlessly between tasks to address priority areas
Develops strong advising relationships that are student-centred and specific to individual needs while aligning with the mission of the Faculty
Assists stakeholders with identifying and accessing tools and resources necessary to meet goals and objectives
Applies change management expertise with new stakeholders, audiences
Cultivates relationships built on trust with individuals in one-on-one and online environments, focusing on the values and needs of the client group while encouraging self-efficacy, resilience, and career potential
Facilitates group learning opportunities through workshops, presentations, events, and resources to meet client needs
Supports the development and implementation of best practice for student-centred services across the faculty
Specific Accountabilities
The Academic Services Coordinator is expected to support several key accountabilities including but not limited to:
Student Experience Administration – Provides a welcoming experience by delivering exceptional service in a student-centered environment. The incumbent is expected to work within established standards and best practice. The Academic Services Coordinator contributes to the development of resources to support the student experience in the Engineering Undergraduate Studies Office through direct interaction with students visiting the office, enhanced websites, on-line forms, appointment booking sites, virtual advising. The incumbent supports several key events including Teaching Assistant Workshops, accreditation and external site visits, Iron Ring ceremony, presentations, workshops, and stakeholder visits (e.g., Professional Engineers Ontario)
Academic Advisement – The primary responsibilities of the advisor are to provide academic advice and support to first year engineering students, maintain student database records, and review academic progression reports. To accomplish these tasks, the advisor must have a strong understanding of the academic expectations for each of the engineering programs as well as the academic regulations within the Faculty of Engineering. The advisor will participate in initiatives to enhance the student experience. The advisor will offer academic support to students when non-academic issues (personal, medical, financial, etc.) affect the student's academic experience.
Accreditation – Provides support to various committees on matters relating to co-operative education and accreditation (CEAB). The incumbent maintains data on professional licensing and registration, supports the planning and logistics for visits by external reviewers and acts as a iaison with academic units
Communications – Works in conjunction with multiplie stakeholders within the Engineering Undergraduate Studies Office to develop communications as it relates to recruitment, admissions, calendar management, academic integrity, policy and best practice. The incumbent is responsible for developing and delivering consistent, professional, and creative internal communications to engage students, faculty, and staff through written communication pieces, websites, social media and other digital communication tools
Academic Integrity Management – Promotes and facilitates an environment that focuses on academic integrity. The incumbent advises students, instructors and staff on academic integrity matters and academic misconduct. The Academic Services Coordinator is responsible for educating and informing students, faculty, staff on issues related to academic integrity through facilitated and non-facilitated workshops and seminars. The incumbent acts as an expert resource and provides information on relevant policies and process. The Academic Services Coordinator is responsible for academic offence cases within the Faculty of Engineering ensuring files are appropriately and accurately managed to completion
Undergraduate Calendar Management – Oversees academic regulations, policies, and updates the undergraduate calendar ensuring the successful delivery of the undergraduate program. The incumbent provides leadership in the adoption, standardization of data, tools, techniques, development and implementation of policies and procedures related to the undergraduate curriculum in partnership with academic units. The Academic Services Coordinator participates on internal committees and special projects as it relates to the undergraduate curriculum
Support for Special Projects – The Academic Services Coordinator provides expert support on special projects and strategic initiatives as directed by Administrative Manager and the Associate Dean, Undergraduate Studies. The incumbent participates in and contributes to discussions on special projects consistent with the Faculty's strategic priorities including enhancing student experience. The Academic Services Coordinator may be required to consult with key stakeholders to understand diverse needs
Support for Core Functions – The Academic Services Coordinator operates as part of larger team contributing to various core functions in Engineering Undergraduate Studies.  Duties may include administrative support and event planning for activities in the First Year Engineering Office during peak times, supporting the recruitment and admissions process, etc.  The incumbent may be required to support advising, scheduling, etc. as needed to ensure efficiency in operations
Data Collection and Management – The incumbent supports the facilitation of data integration across programs. The Academic Services Coordinator supports senior leadership on a variety of data needs including but not limited to data collection, management, warehousing. The incumbent provides input on system limitations, participates in the planning and implementation of new platforms
General Administrative Support
Supports the activities of the Associate Dean, Undergraduate Studies, and other senior leadership 
Serves as a resource for the application of policies, procedures, guidelines, and best practice
Contributes to the enhancement of student-centred service models
Contributes to the development of various reports, presentations, communications, etc.
Supports time sensitive key accountabilities of other administrative roles as required.  The Academic Services Coordinator demonstrates breadth and depth of knowledge in all aspects of the role
Qualifications:
A University degree in Engineering, Math, or Science is desirable; equivalent combination of education and experience will be considered
Familiarity with Engineering discipline and relevant policies an asset
Minimum of 3 years of demonstrated extensive administrative experience
Experience pertaining to undergraduate calendar is highly desirable
Ability to work collaboratively with all team members to deliver excellent results with accuracy and integrity in a student-centred environment
A continuous improvement mindset and exceptional client service focus are critical for success
Proven ability to work independently, and to problem solve to make sound decisions within the scope of the role
Strong ability to shift gears frequently due to multiple demands and frequent interruptions
Exceptional communication (written and verbal) and organizational skills
Focused, detail-oriented, results driven and able to work under pressure
Competency in exhibiting compassion, particularly with clients under stress or in emotional crisis
Intermediate knowledge of Microsoft Office, Outlook, MS Teams, Quest, SharePoint, OATS and CIS with the willingness to learn new systems
Experience with designing and maintaining web content preferred
Proven experience to work efficiently in a fast-paced academic setting is required
Demonstrated ability to exercise empathy, tact and discretion when handling confidential and sensitive information
Experience planning and managing workshops, seminars, and events
Experience listening actively and using advising approaches and skills
Demonstrated experience in conflict management and negotiation skills
Demonstrated ability to support cross functional teams and build consensus. Sensitive to the diverse needs and perspectives of stakeholders and works with them to resolve issues
Strong understanding of the needs of Engineering students including priority populations (e.g., first year students, international students, academically at-risk, transfer and exchange students)
Equity Statement:
The University of Waterloo is committed to implementing the Calls to Action framed by the Truth and Reconciliation Commission. We acknowledge that we live and work on the traditional territory of the Neutral, Anishinaabeg and Haudenosaunee peoples. The University of Waterloo is situated on the Haldimand Tract, the land granted to the Six Nations that includes six miles on each side of the Grand River.
The University values the diverse and intersectional identities of its students, faculty, and staff. The University regards equity and diversity as an integral part of academic excellence and is committed to accessibility for all employees. The University of Waterloo seeks applicants who embrace our values of equity, anti-racism and inclusion.  As such, we encourage applications from candidates who have been historically disadvantaged and marginalized, including applicants who identify as First Nations, Métis and/or Inuk (Inuit), Black, racialized, a person with a disability, women and/or 2SLGBTQ+.
All qualified candidates are encouraged to apply; however, Canadians and permanent residents will be given priority.
The University of Waterloo is committed to accessibility for persons with disabilities. If you have any application, interview, or workplace accommodation requests, please contact Human Resources at hrhelp@uwaterloo.ca  or 519-888-4567, ext. 45935.