2024 Network & Technology Services Graduate Leadership Program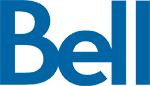 City : Montreal, Quebec
Category : Students & Graduates
Industry : Telecommunication Services
Employer : Bell
Req Id: 414174 
At Bell, we do more than build world-class networks, develop innovative services and create original multiplatform media content – we advance how Canadians connect with each other and the world.

If you're ready to bring game-changing ideas to life and join a community that values, professional growth and employee wellness, we want you on the Bell team. 

The Bell Mobility team offers the best and latest mobile devices, wireless services and Internet of Things solutions to consumer and business customers, with the top speeds, coverage and reliability on Canada's Best National Network. We love to innovate, embrace big challenges, and live for the newest technology
If you love…
Community. Ours is awesome. You will interact with developers in an Agile environment, and work in an amazing diverse group

Building systems. You will shape and construct the next innovative automation tools

Connecting with people from other fields. You will bridge business vocabularies, product strategies and technical lexicon (Don't be afraid of acronyms)

Technical Creativity. You will build the strategy and evolution of existing services, as well as future services
And you want to…
Sharpen your development skills with the latest technologies, with access to vast resources

Paint the path to services implementation through elegant architecture

Openly expose problems and turn them into learning and team bonding experience

Embody and advocate a culture of quality development

Put the interest of the team first

Work with multi-disciplined colleagues

Our goal is to deliver the best networks and services for our customers and team. That's just the beginning. We're looking for the next generation of talent that will lead and be part of that experience. Sound exciting? Then come join our team!
For 2024, we are looking to hire 170+ top graduates to fill a variety of positions in the following areas:
Specialist, Software Development

Specialist, Data Science, Analytics and Visualization

Specialist, Security

Specialist, Network Access Engineering

Specialist, Network Arcitecture & Engineering

Specialist, Construction Project Manager

Specialist, Technology Project Manager

Specialist, Supply Chain

Specialist, Business Process

Specialist, Technology

Specialist, Contract Management
For a brief description of these roles, click HERE (link). We will help find your fit!
If you have what it takes and want to work for a winning organization that's been recognized for numerous awards including Canada's Top 100 Employers, Best Diversity Employer, Greenest Employer and Top Young Employer, then we want you to join our team!
Why join us?
Other than the obvious fact that we have so much to offer including the best people, the best services, and the best network, you will have the opportunity to:

Be part of a 24 month Network &Technology Services Graduate Onboarding Program where you'll benefit from:



Landing in a permanent position that you start learning from on day 1

The ability to work closely with a mentor to achieve specific development goals

Ongoing training based on Bell's Employee Value Proposition

Opportunity to interact with our Executive team through a variety of formal and informal activities

Network, collaborate and have FUN!



Be part of a highly motivated, performance driven, and technically innovative team to create and refine the newest innovations in technology including, security, broadcast, fiber and wireless networks

Be part of a work place that fosters a diverse and inclusive environment and values wellness and mental health initiatives

Grow, learn and develop your career

Work in a fast-paced, agile, energetic environment where you will be involved in meaningful projects

Be included in our competitive graduate salary progression program, health benefits and employee discount perks

Be recognized for your accomplishments through dedicated recognition programs

Achieve relevant professional certifications

Application process:
If you believe you'll excel in these roles, despite not having some of the above qualifications - you are still encouraged to apply - if you can showcase your capacity to quickly learn via an accelerated self-driven on-boarding plan.
By submitting your application, you will be automatically considered for all opportunities.
Required competencies:
Minimum College diploma/degree OR University bachelor's degree in Science, Technology, Engineering, Mathematics or Business. If you are up for a challenge with another diploma/degree, let us know!

A good balance of high academic achievement, soft skills, and extra-curricular involvement

Thinks critically, understands the big picture, and challenges the status quo

Excellent ability to build relationships and collaborate to achieve operational results

Self-starter who works well both independently and in a team environment

Highly developed analytical, problem solving, and communication skills with ability to articulate the business story

Agile learner who is able to grasp new concepts quickly

Ability to work under pressure, meet tight deadlines, and balance multiple deliverables all while having fun on the job

Application Instructions:
You must submit a cover letter, resume, and most recent transcripts (unofficial accepted) to be considered.

Start date: January 22 or May 6, 2024

Additional information: Offers will be made to qualified Graduates ongoing from September 2023
#EmployeeReferralProgram
Adequate knowledge of French is required for positions in Quebec. 
Additional Information:
Position Type: Management 
Job Status: Grad Hire 
Job Location: Canada : Ontario : Mississauga || Canada : Nova Scotia : Halifax || Canada : Quebec : Montreal 
Work Arrangement: Hybrid
Application Deadline: 10/31/2023
For work arrangements that are 'Hybrid', successful candidates must be based in Canada and report to a set Bell office for a minimum of 3 days a week.  Recognizing the importance of work-life balance, Bell offers flexibility in work hours based on the business needs.
Please apply directly online to be considered for this role.  Applications through email will not be accepted.
At Bell, we don't just accept difference - we celebrate it. We're committed to fostering an inclusive, equitable, and accessible workplace where every team member feels valued, respected, and supported, and has the opportunity to reach their full potential. We welcome and encourage applications from people with disabilities.
Accommodations are available on request for candidates taking part in all aspects of the selection process. For a confidential inquiry, simply email your recruiter directly or recruitment@bell.ca to make arrangements. If you have questions regarding accessible employment at Bell please email our Diversity & Inclusion Team at inclusion@bell.ca.
Created: Canada, ON, Toronto
Bell, one of Canada's Top 100 Employers.