18 Month Cla – Teaching Intensive Biomedical Focu[…]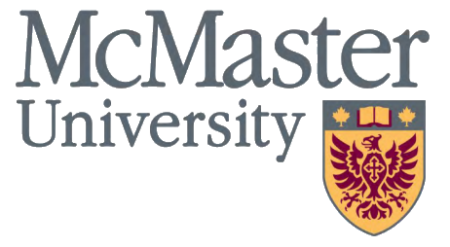 City : Hamilton
Category : Other
Industry : Education
Employer : McMaster University
Hamilton, ON

The Bachelor of Health Sciences (Honours) Program and the department of Pathology and Molecular Medicine invite applications for an 18-month full-time Contractually Limited Appointment (CLA) at the rank of Assistant Professor, from 1 January 2023 to 30 June 2024. The position is a teaching-intensive role supporting the Bachelor of Health Sciences (Honours) Program and the Midwifery Education Program.

The CLA position will have a biomedical focus, with the successful candidate contributing to teaching in cell biology, physiology and anatomy, reproductive health and/or other topics in the basic biomedical sciences, approached from a strong foundation in principles of problem-based and inquiry-based pedagogy. In addition to teaching, the appointee will be expected to supervise undergraduate student projects and take leadership roles in curriculum and aspects of coordination of the program as appropriate to their experience and expertise.

Applicants must hold (or be near completion of) a PhD in a relevant discipline and have a demonstrated record of teaching excellence in inquiry-based and/or problem-based learning. Experience and expertise in midwifery education, research and/or practice would be a considerable asset.

As part of the application package, candidates should submit (1) a cover letter, (2) a complete curriculum vitae, and (3) a teaching dossier (including a statement of teaching philosophy, description of areas of teaching and scholarly expertise, and (4) include any contributions made or planned in relation to advancing equity, diversity and inclusion or inclusive excellence in teaching, research, or service within higher education, community-based or other professional settings. (5) Please include the names of at least three referees; letters of reference are not required and will not be reviewed at the application stage; the department will request letters of recommendation from referees at later stages of the search process.

Applicants are invited to apply online with all documents submitted to the McMaster University careers site. Applicants will be accepted until the position has been filled.

* Please note that only those candidates selected for an interview will be contacted*

All qualified candidates are encouraged to apply; however, Canadian citizens and permanent residents will be given priority. To comply with the Government of Canada's reporting requirements, the University must gather information about applicants' status as either Permanent Residents of Canada or Canadian citizens. Applicants need not identify their country of origin or current citizenship; however, all applications must include one of the following statements:

☐ Yes, I am a citizen or permanent resident of Canada

☐ No, I am not a citizen or permanent resident of Canada



Why McMaster?

McMaster University is home to some of the best minds and laboratories in the country, McMaster has a well-deserved reputation as a hotbed of discovery and innovation and is consistently ranked among Canada's top research-intensive universities. The Faculty of Health Sciences is unique as the only Canadian University that combines, in one Faculty, schools of medicine, nursing, rehabilitation sciences, midwifery programs, Bachelor of Health Sciences, physician assistant and postgraduate health sciences education. This is a specific initiative to train medical team members in a collaborative, interdisciplinary approach to developing effective and efficient health care.

The Department of Pathology and Molecular Medicine represents a unique integration of basic biomedical science and clinical medicine affiliated with the Hamilton Regional Laboratory Medicine Program (HRLMP). Several of our Faculty hold prestigious research chairs and funding awards; it is an exciting and eventful period in medical research and education, and many in the Department are contributing to significant breakthroughs in their specific areas. The Bachelor of Health Sciences (Honours) Program is well-known for its interdisciplinary and integrative approach to the study of health, and its educational approaches that emphasize inquiry, problem-based learning, collaboration, and self-direction. The Midwifery Education Program is committed to scholarly inquiry and emphasizes lifelong learning, inclusivity, and critical thinking for the professional practice of midwifery, and offers undergraduate, graduate, and continuing education programs.

For more information on the department of pathology, BHSc and midwifery programs, please visit https://pathologymolecularmedicine.healthsci.mcmaster.ca/, https://bhsc.mcmaster.ca/, https://midwifery.mcmaster.ca/.