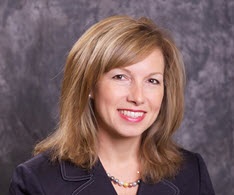 To unleash the talent of our associates and to deliver the best products and services to our customers, we have built a culture that embraces the ideals of inclusion and respect. We have embedded diversity throughout our organization and we're proud to have been recognized as one of Diversity Inc.'s "25 Noteworthy Companies". I am proud to work for an organization where diversity in all its forms – diversity of people and diversity of thought – are a foundational part of who we are and how we work.
Jenny Winter,
Chief People Officer,
Capital One Canada
COMMITMENT TO DIVERSITY
Capital One has strived to create an environment that reflects its customers and the communities it serves.  By bringing varying experiences, backgrounds and perspectives of its associates together, Capital One not only adds value to its business, but also creates a place where its associates can be the best version of themselves. Diversity, equality, and inclusion are central to Capital One's culture, and as an organization it has thrived in part due to its commitment to fostering an environment where all of its associates feel heard, valued and respected. Listed among the "Best Places to Work for LGBT Equality" by the 
Human Rights Campaign Foundation, Capital One is proud to be partnering with Pride at Work Canada.
VISION FOR THE FUTURE
Our people are our greatest asset, and the differences we bring to the workplace make us a better company. We will continue to seek out a diversity of backgrounds, experiences, and perspectives to produce the fresh thinking that drives innovation and solves business problems.