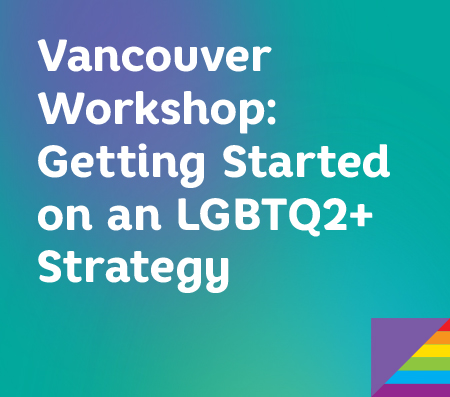 Many businesses want to show their commitment to LGBTQ2+ employees and customers but simply don't know where to start. This workshop, led collaboratively by Pride at Work Canada and the Vancouver Pride Society will guide attendees to a deeper understanding of what supporting this community means and share the initial steps to take when launching an LBGTQ2+ inclusion strategy, including:
Essential policies to promote inclusion and prevent biphobic, homophobic and transphobic behaviour
Developing organizational values that align with the needs of the community
How to encourage employee engagement on the topic of  inclusion
Recognizing participation in Pride festivals as more than just a marketing opportunity
This workshop will be highly collaborative. Attendees are encouraged to bring copies of their current policies and details of any ongoing inclusion programs to make sure they get the most out of the experience.
This free event is hosted by Pride at Work Canada National Partner PwC.
Please register before Monday, April 2, 2018. Space is limited.
Contact Joe McNamara, Operations Manager at jo.mcnamara@prideatwork.ca for more information.
Registration for this event has closed.