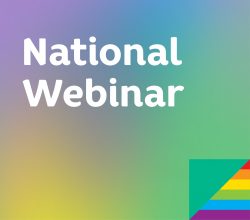 The business case for LGBTQ2+ inclusion has been firmly established for some time. You have an employee resource group that is engaged. Now what?
This one-hour webinar will provide suggestions and guidance for incorporating inclusion goals into broader organizational strategies. Gain a deeper understanding of how executive sponsors can leverage the skills and experience of LGBTQ2+ employees to provide more inclusive customer service, engage new markets and increase public awareness of internal inclusion efforts.
National and Regional Partners can register employees for the webinar by emailing Nicole Culp (nicole.culp@prideatwork.ca). For any additional questions, please also email Nicole.