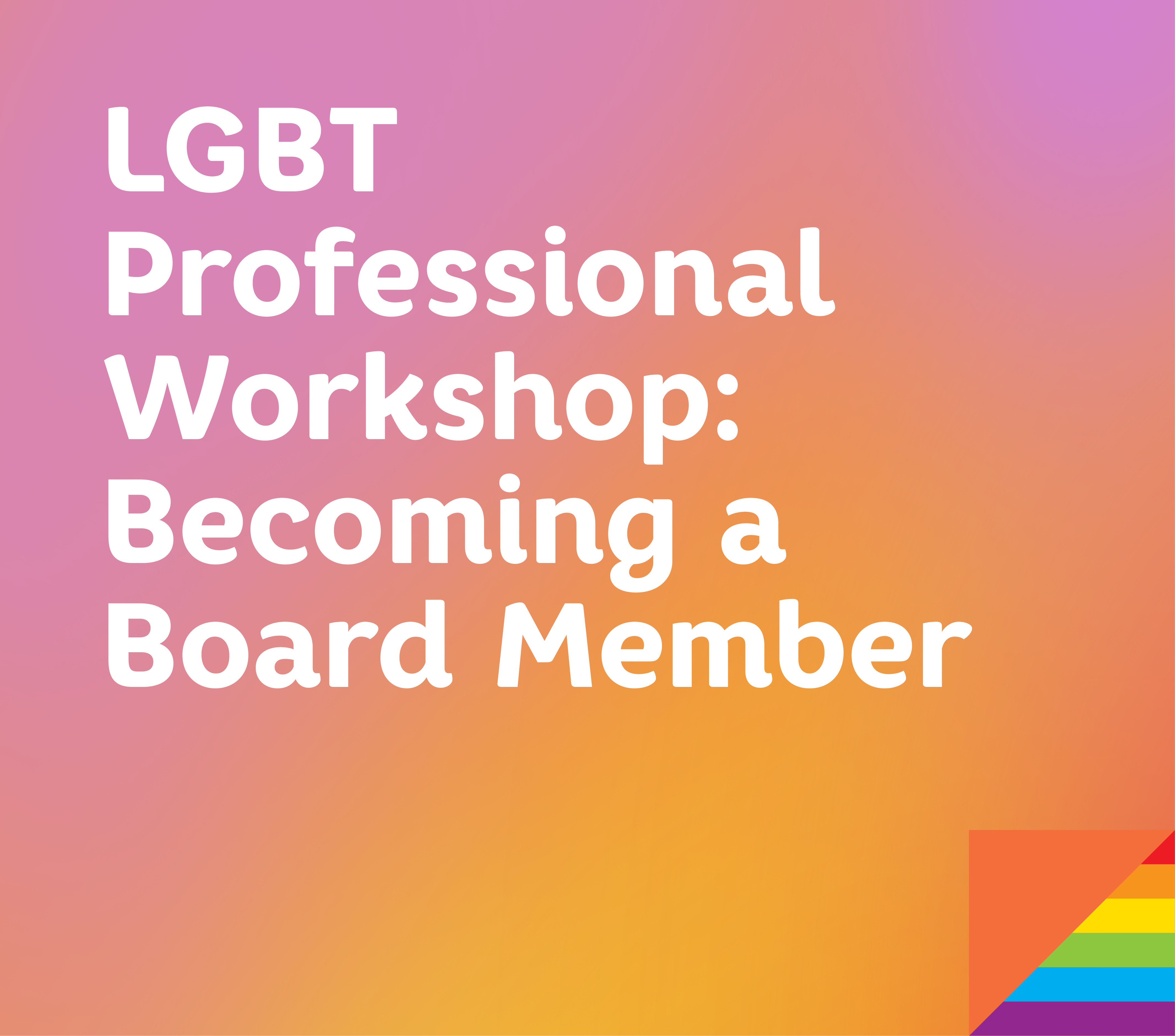 Becoming a member of a not-for-profit organization's board can be a meaningful way to apply your experience to help advance social impact. Whether it's with an organization that focuses on the needs of LGBT communities or with not-for-profits that need LGBT voices in their governance structures, volunteering in this capacity is an incredibly rewarding way for LGBT professionals to give back while learning new skills that can enhance their own careers.
This interactive workshop, presented in partnership with Volunteer Toronto, is perfect for LGBT-identified professionals who have an interest in volunteering at a leadership level. Learn about what boards are, which organizations have them, required skills, what to look for in an opportunity and more.
Pride at Work Canada's National and Regional Partners may register employees free of charge. Admission for the general public is $20. Please register by emailing Joe McNamara at jo.mcnamara@prideatwork.ca before Thursday, November 23, 2017 to attend. Space is limited.