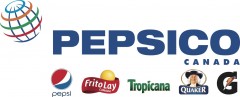 City : Mississauga
Category : Accounting, Financial, Insurance
Industry : Manufacturing
Employer : PepsiCo Canada
PepsiCo is making a difference on a global scale, and so can you! Pursue your passion, explore the possibilities, and make an impact with an organization that invests in its' people. We want to see our people grow and prosper into future leaders.

Are you interested in endless possibilities? Why wait? Apply Now!


What Will You Do In This Role?

Reporting to a Business Unit Finance Manager, the Financial Intern will help lead their business team by ensuring pricing, trade spending, supply chain management, marketing spending, new product initiative launches, and large retail and marketing promotions optimize the company's revenue and profit objectives.

This is accomplished with a detailed understanding of the businesses revenue and profits drivers, a bias toward action and active collaboration with the business team. Activities will include: analyzing financial performance; identifying issues, risks and opportunities; developing finance initiatives for your business unit; support business forecasting and strategic planning.



What Are We Looking For?
Enrolled in a graduate/undergraduate Business program with a Finance focus.
Will preferably be looking to pursue a finance designation
A problem solver who can lead a multi-functional business team of marketing, sales and supply chain professionals
Keen business instincts
Outstanding organizational skills, with the ability to manage multiple projects and meet deadlines
Must be results oriented with a positive "can-do" attitude
Strong quantitative and analytical problem solving skills
Superior interpersonal and communication skills
Ability to work well in a team environment

Application Requirement: Help us get to know you! In your cover letter, please briefly respond to the following prompt:
What is the one area within your University life (Classroom, Clubs, Work, Volunteering, Friendships, etc) in which you have made the biggest impact? What was that impact, and who did it affect? How does that translate into what you want to do in your career?

Please note that our system only allows you to upload one document so you will need to create one file for your cover letter and resume.

Deadline to apply: January 24th
Please note that we will not be contacting successful applicants until after January 25th.

Job Ref: 134313BR